Some designers might cringe at the mandate of creating a bedroom around a specific "theme." Add to that professional sports team decor and the often garish colors that come along with it, and the probability of a visual catastrophe is quite high.
In the past few months I've done color consultations for two separate Boston Bruins bedrooms.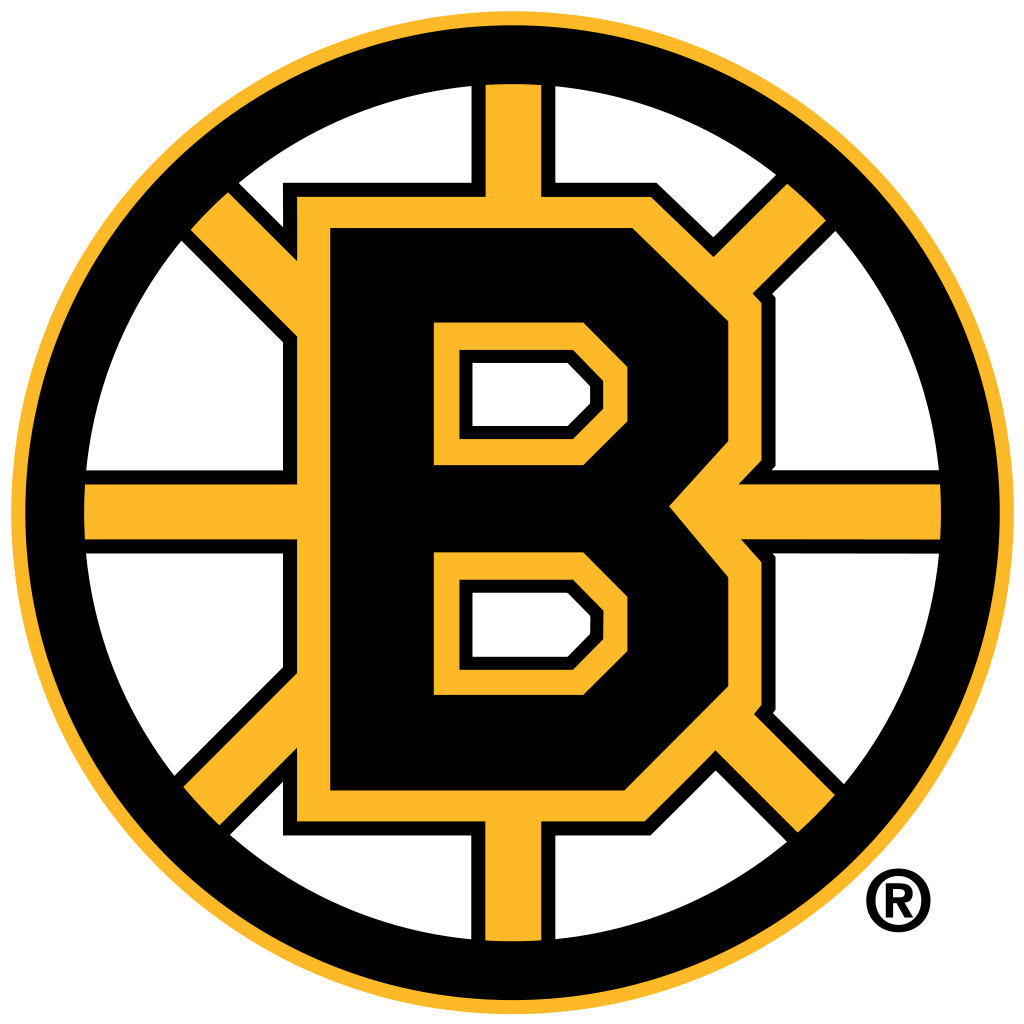 In both cases, the clients were struggling with how to translate the team's bold yellow and black palette into a nice-looking room for their respective hockey fanatic sons. My most recent assignment was to select paint colors for a Bruins-themed bedroom, and the adjacent bathroom. For the bedroom, I suggested a dark, somewhat complex charcoal gray from Benjamin Moore's Color Stories collection – Arctic Seal – as a dramatic backdrop for the yellow accents. A lighter, similarly cool-ish gray would be best for the bathroom, and Harbor Gray fit the bill.
This is the kind of Boston Bruins room I envisioned when specifying these paint colors.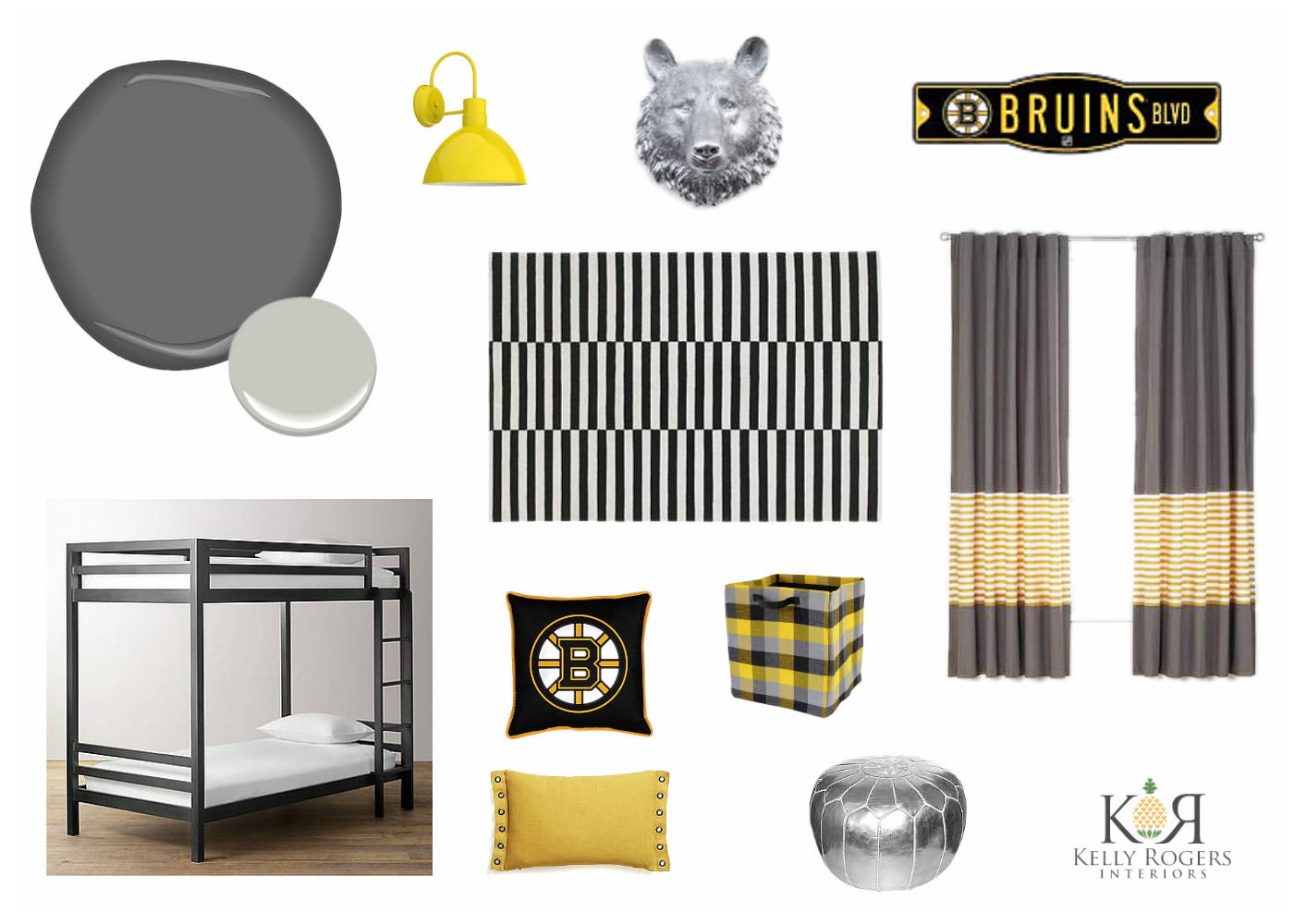 I think the key to a good-looking sports team-inspired kids bedroom is simplicity. Let the color do the talking, and ground it with massive doses of a complementary neutral hue (or hues). A few clever accessories – in this case, a faux taxidermy bear head in chrome resin – reinforce the theme without beating it to death. Graphic and geometric patterns will look great and not conflict with team gear and logos.
Having grown up in Western New York, I am actually a fan of the Buffalo Sabres. But here in Boston, my clients' kids (and likely, one day, my own) bleed yellow and black. As long as their rooms look like this, I guess I'm OK with that. 🙂