Happy, happy Friday, my friends!
OK, I'll keep this short and sweet. I do a lot of family rooms, and am always looking for great-looking media consoles to either visually anchor and balance a wall-mounted TV, or to actually have the TV sit upon it. It's usually a very Goldilocks search – they're either too fussy/old traditional, too mid-century, industrial, or super-sleek contemporary, too big or too small. Why is it so hard to find a cabinet that's 'just right?'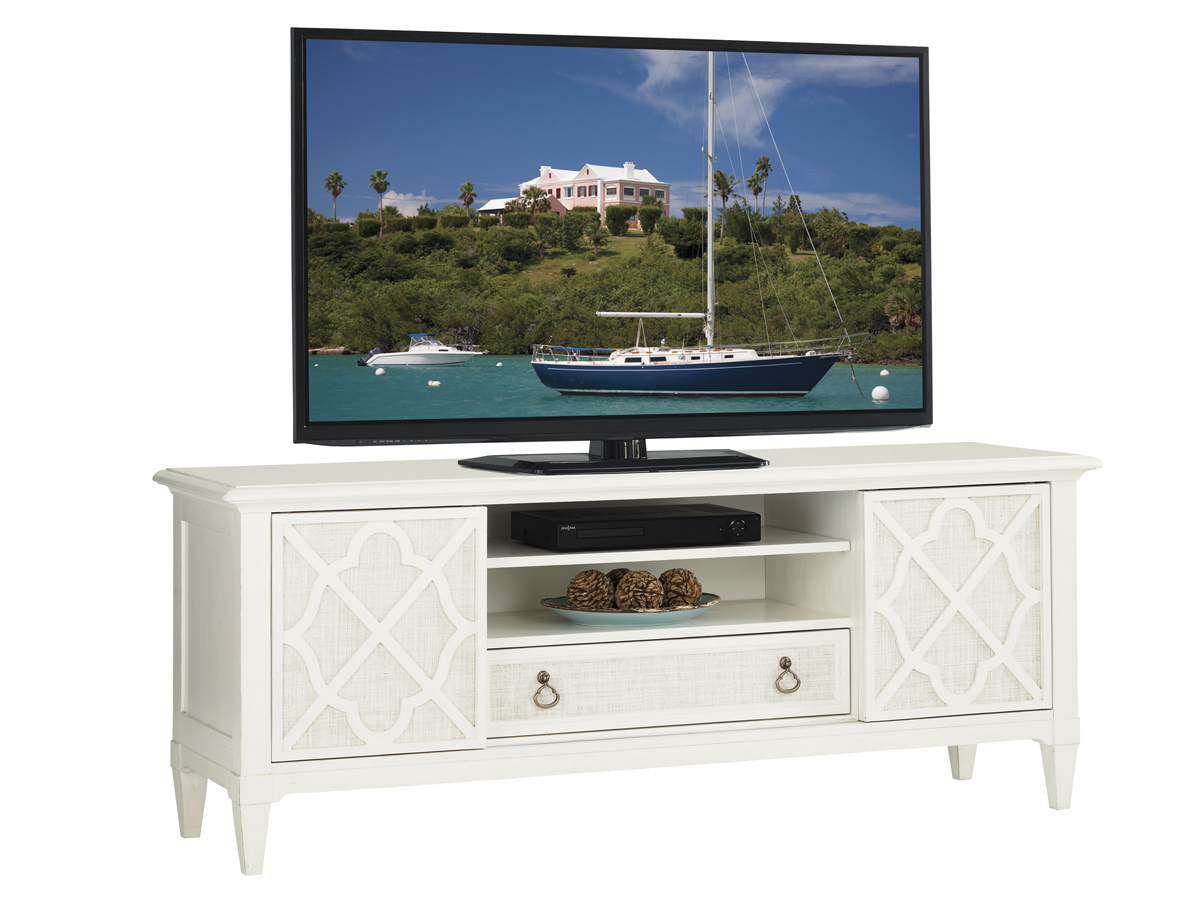 Meet the Warf Street Entertainment Console from the Tommy Bahama licensed collection at Lexington Home Brands. Aesthetically, I love everything about this, from the fretwork door panels and mixed materials (painted wood and raffia), to the off-white finish and center drawer with pretty nickel drop pulls.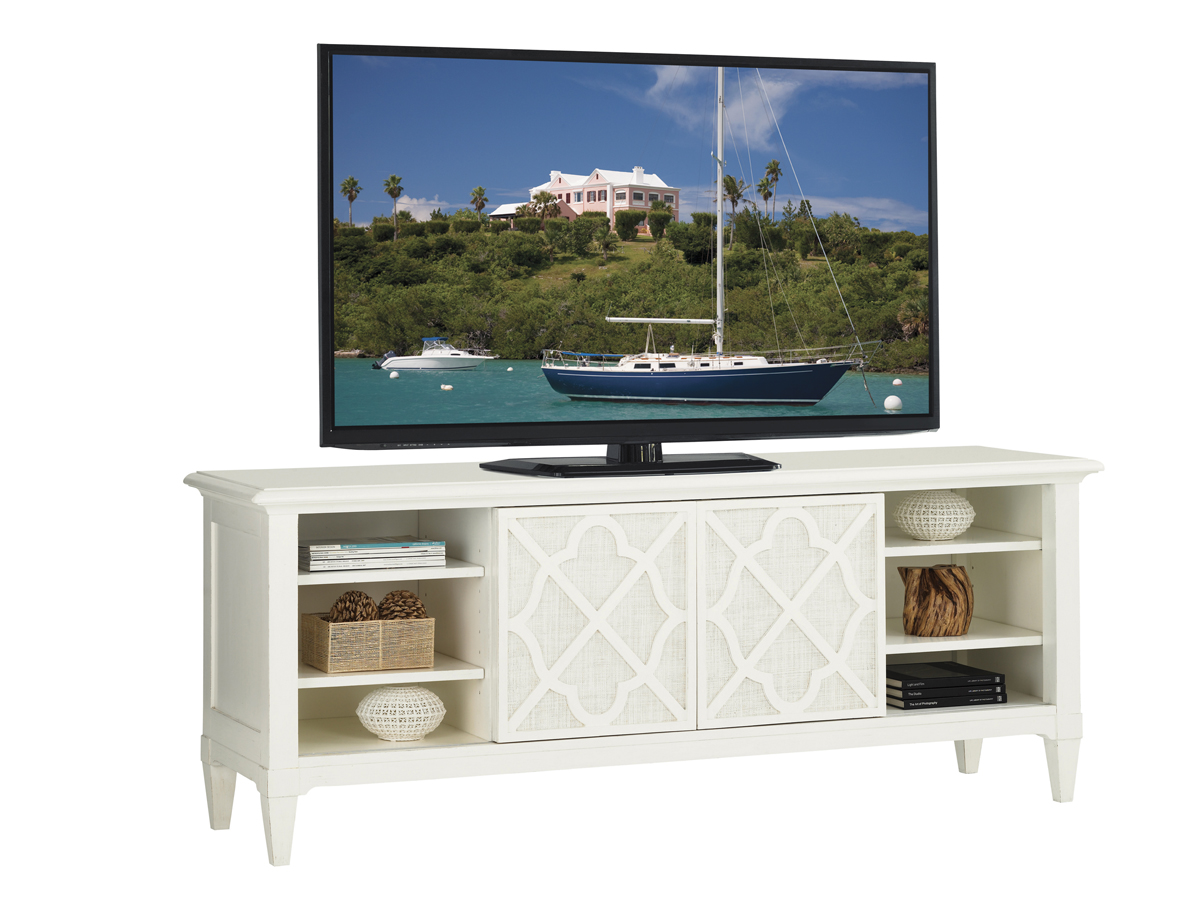 I also dig the sliding doors – they're not only great space savers, they can also give you a new look whenever the mood strikes you, with virtually no effort. She's a real family room workhorse, and a pretty one at that.
Have a fabulous weekend!
Note: This is not a sponsored post. Just a product I thought was pretty great and wanted to share!