Nothing sets a mood…and a holiday table…quite like the flickering flames of candles. Last year at Christmas I had green and white striped candles, which were very fun and added a modern element to my more-or-less traditional dining room, but striped candles were a little harder to find this season (i.e. I couldn't find a matching set of green and white ones on Amazon Prime). A great way to jazz up plain-old tapers is with a fabulous candelabra.
I had one Dunes & Duchess Moderne Candelabra in Italian Red already, and this year I finally bought another, so I could use them to complete my dining room mantel.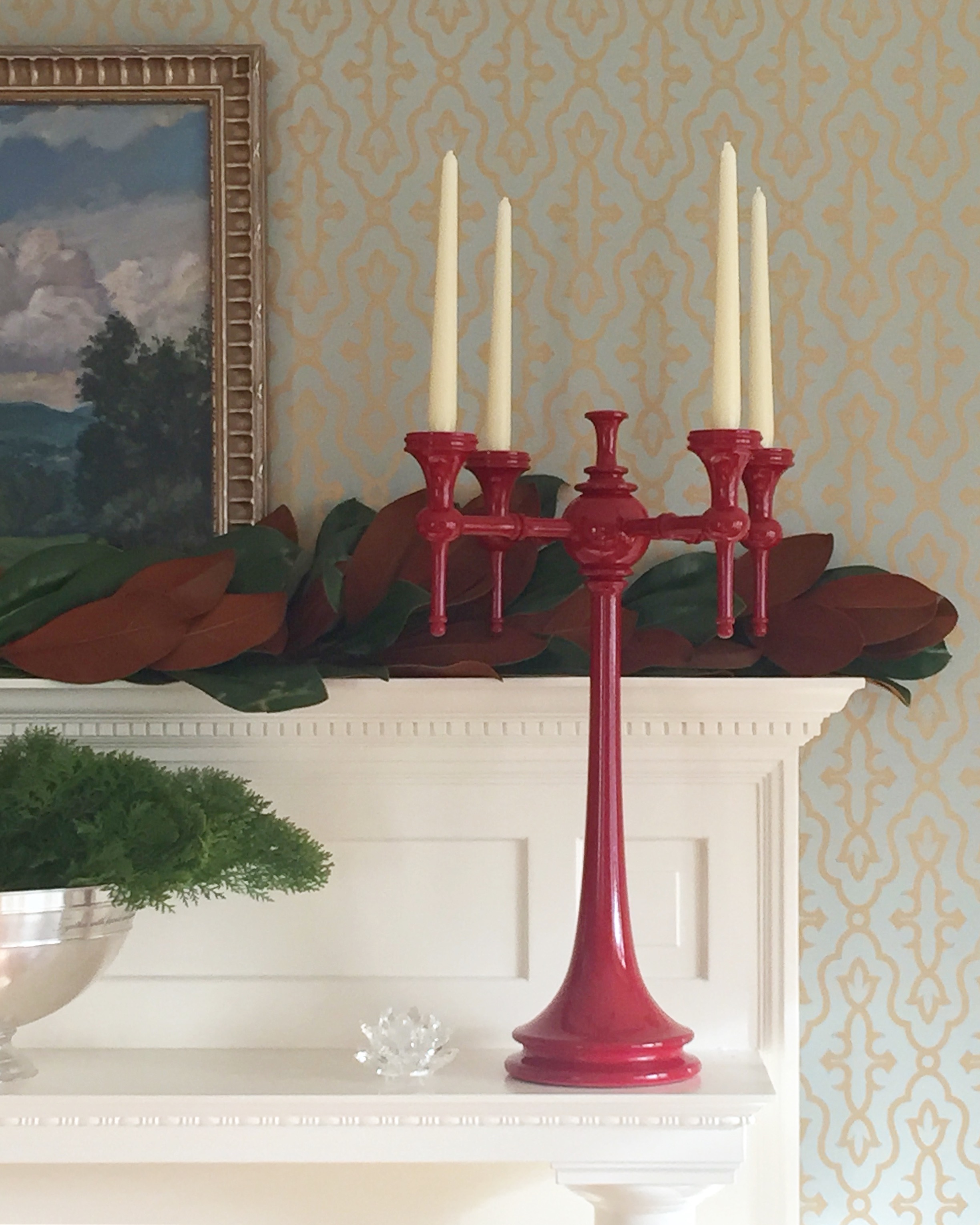 They frame our smaller Thor Wickstrom painting of the Berkshire hills in Williamstown (Massachusetts) so perfectly, and the plain-old ivory tapers are the perfect compliment – not boring at all on fabulous lacquered candelabras!
Set the mood this holiday season with one (or two) of the candelabras I've rounded up.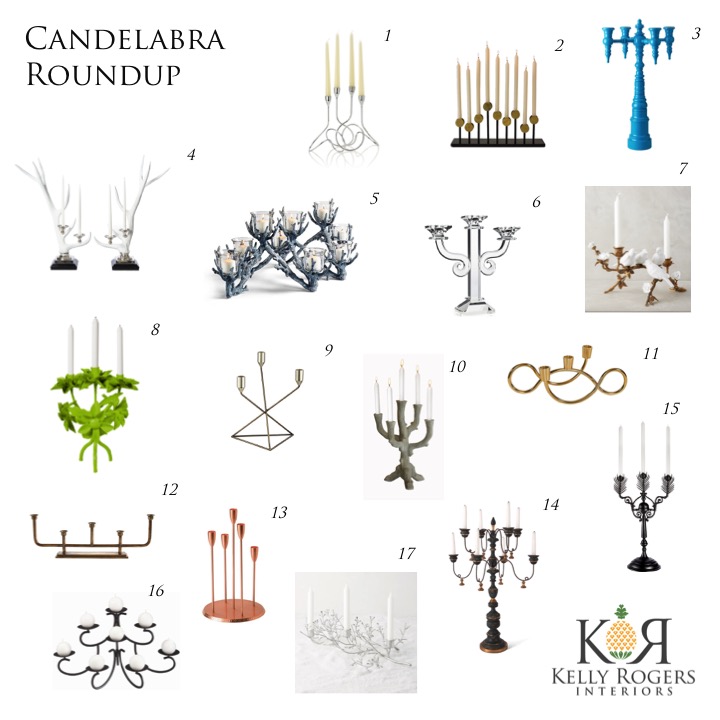 Here's a clean image to Pin or share!