How is it Friday again? I don't know about you, but I am feeling waaaay behind on all things holiday. There is so much to do in the next week, I'm frankly not sure how it is all going to get done. Given my current stressed-out state of mind, I thought I'd share a last-minute gift idea for anyone else struggling to stay afloat this time of year. And it actually goes with last week's find!
I'm willing to bet you've written off any additional holiday shopping to local errands and Amazon Prime by now. Right? Shipping deadlines are coming and going like the latest political news stories. However, did you know there's still time to give a personal, custom gift – and you don't have to leave your home or spend extra money for rush shipping? Or any money for shipping at all??
Framebridge is an amazing service many of you have likely heard of already. They have figured out how to provide quality custom framing services at very reasonable prices, with a simple pricing structure. Although it's too late to send them your art or object in the mail to frame and deliver by December 24, you have until SUNDAY 12/18 to submit a "Print & Frame" custom order in time for Christmas delivery! And the shipping…well that's FREE!
So how does it work? You upload your image (or Instagram photo), size it to your wishes, choose your frame and mat, and submit your order. The price is based on the size of the art you are framing, so you can feel free to pick whichever frame and mat your heart desires – they're all the same price for the same size! (Note: There are two upgrades if you want something a little fancier, which are double matting, and float mounting). They print your art on premium paper, and use acrylic instead of glass, which, in addition to providing UV protection for your art, is also wonderfully shatter-resistant.
I just ordered a couple of last-minute framed digital uploads on Framebridge earlier this week for a client install this coming Wednesday. They've already shipped! Here is one of them: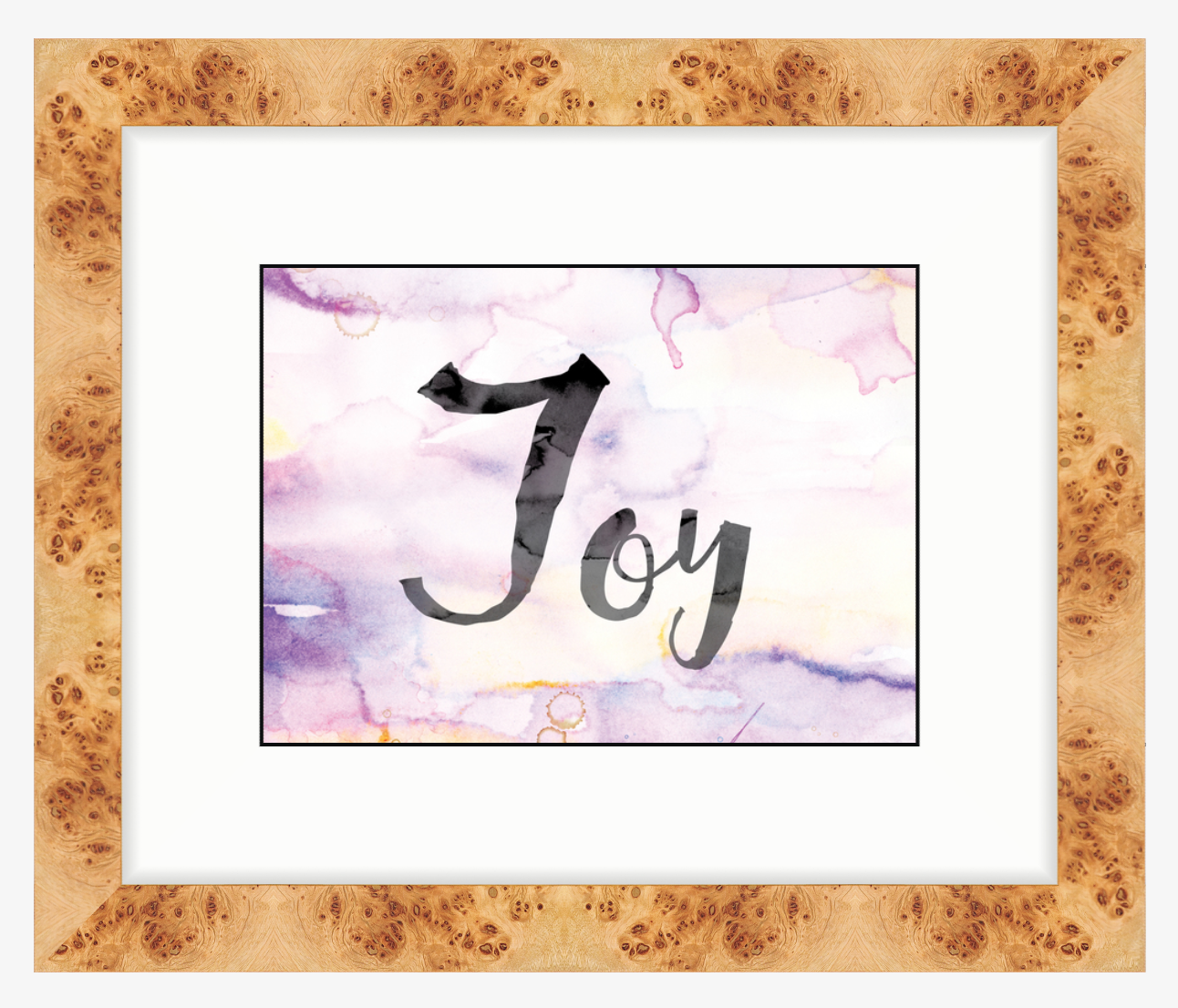 Love the burl frame, and I am a little obsessed with the white mat with black core to get that chic, super-skinny outline of your art!
And I'm about to place another Framebridge order for Christmas – this is my son running in his first 5K earlier this month (with my little guy in the stroller behind him), in a steel riveted frame.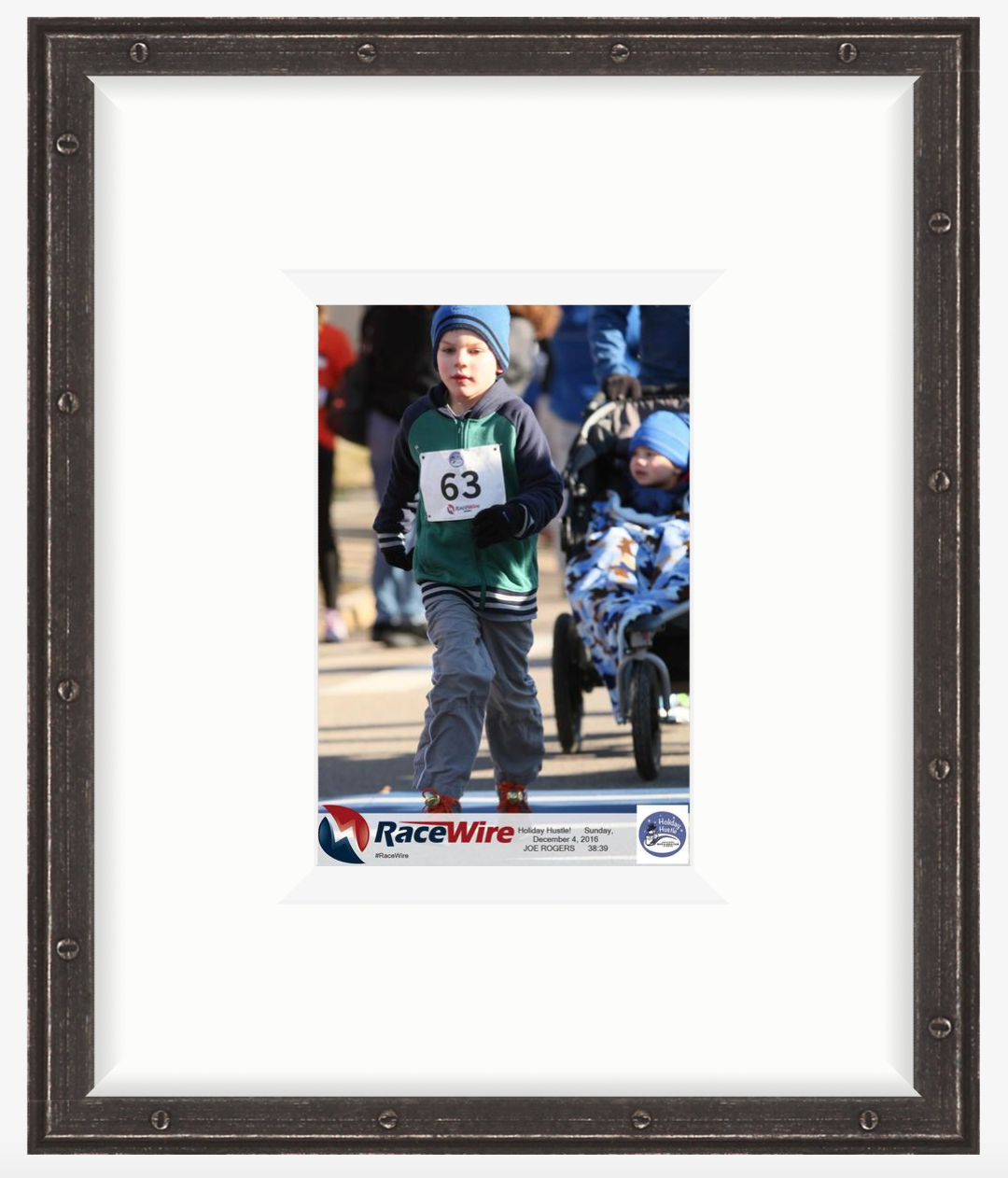 (Note, the mat is not as thick as this rendering makes it look)
[If I can get my act together this weekend, maybe I'll order his school pictures and have those framed for family, too.]
One tip – the size of your artwork is not the same as the finished size of the frame. Make sure that size works before you place the order, or adjust as necessary! The mat and frame increase the overall dimensions (you can forgo the mat, too!).
Happy shopping!