The holiday crush is in full swing! This has been a week full of meetings and events and very little time behind my computer (during 'normal' business hours, anyway). It's always nice to take a moment to step back from it all and focus on a single, great home decor product to share with you each Friday morning.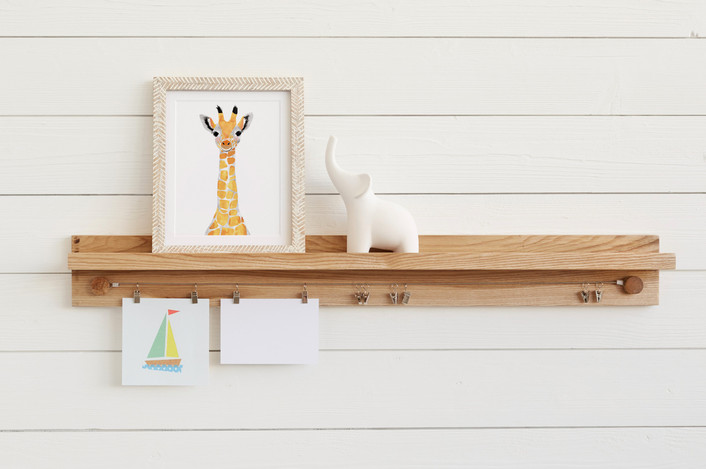 The Little Artist Shelf from Minted  is a wonderful solution for children to display the objects and trinkets they love, family photos, as well as their own creations. The pieces can be changed out anytime without having to put more holes in the wall, and I just love the idea of a rotating 'exhibit' on the bottom clips for the artwork your child brings home each month.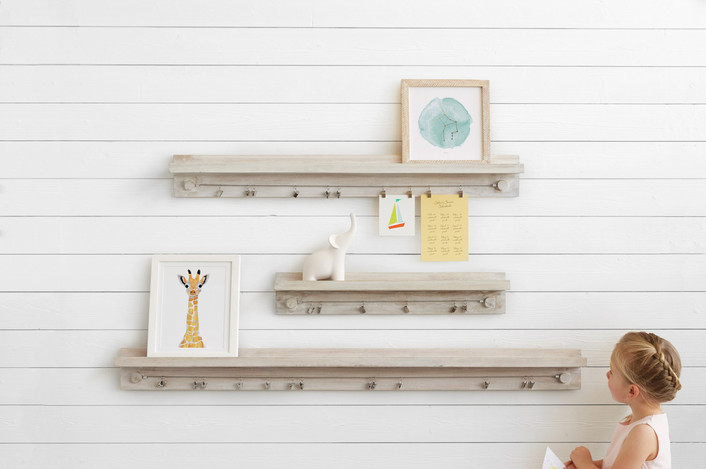 It comes in three different sizes, and four finishes (though it appears a couple may be out of stock as I write this).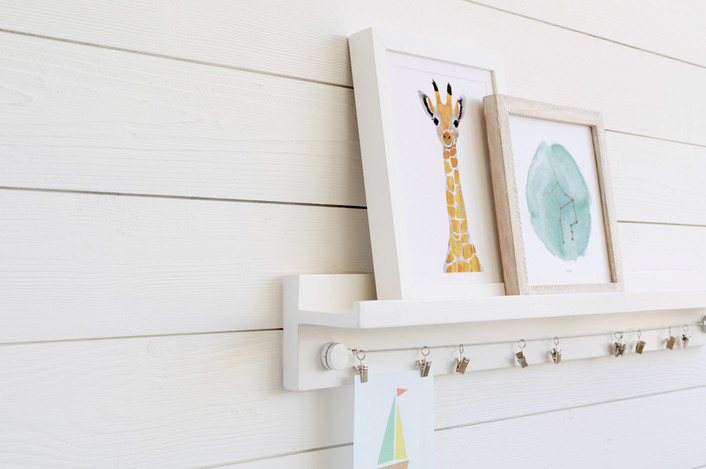 Best of all, it appears that if you act soon, you can have a Little Artist Shelf in time for Christmas, with standard shipping!
Speaking of which, good luck with any holiday shopping you might have to do. I personally have yet to start mine (gulp). Have a great weekend!