Note: Some of the links below are affiliate links, which means if you click through and make a purchase, at no additional cost to you, I will earn a small commission.
Accessorizing tables in living spaces can be daunting when you have little kids (or dogs with big, happy tails) in the house. You want it to look finished and polished, but you also can't put out on display a thousand breakable Knick-knacks awaiting their certain demise.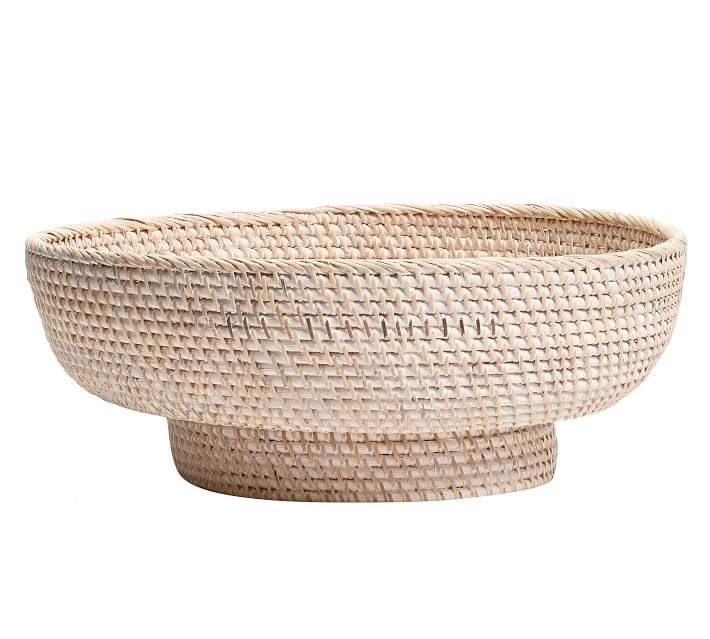 Which is exactly why I love accessories like the Tava Handwoven Rattan Decorative Bowl, a new item that caught my eye at Pottery Barn. Of course the woven material is very forgiving and easy to live with. But that's not the only thing I like about this bowl.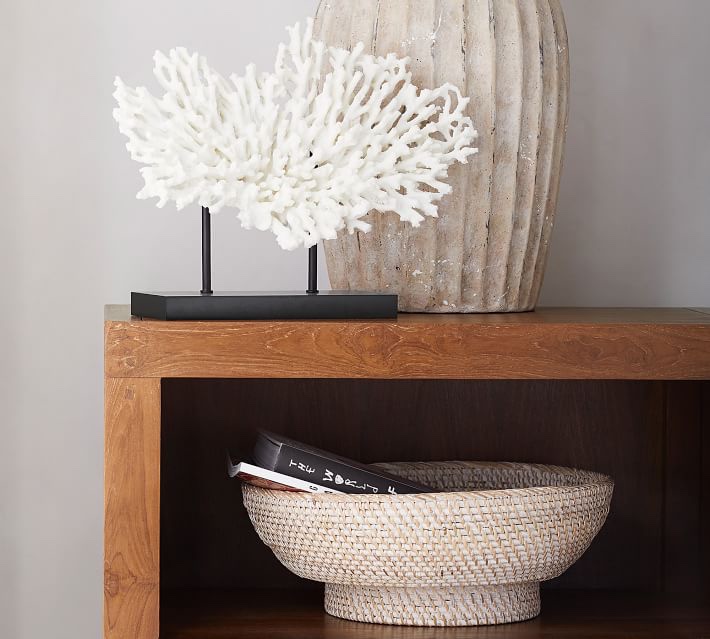 Its footed detail gives it a little more polish and uniqueness than a standard round-bottomed bowl. The scale is nice at 16" in diameter – big enough to have some presence, but not so big that it won't fit nicely on an average sized coffee table, console, shelving unit, or hutch. Tava would also lend texture and dimension to a room.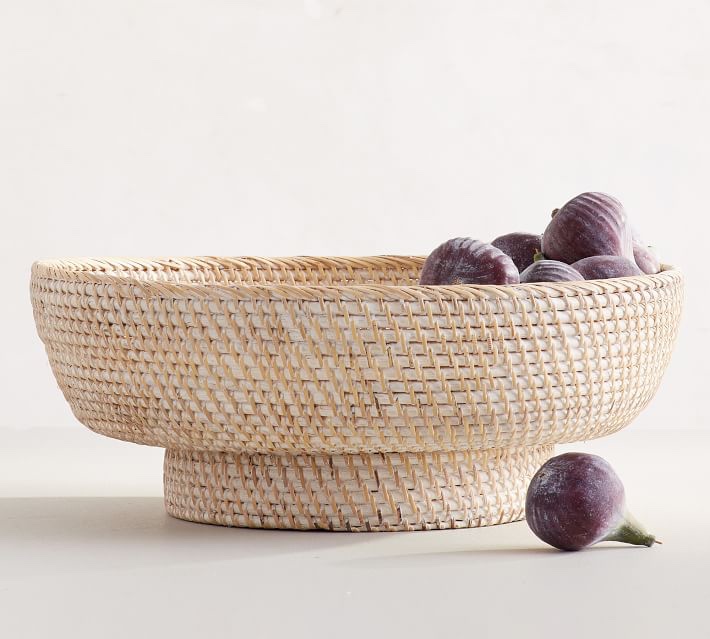 It would make an excellent centerpiece in a casual dining room, or a bowl for fruit in the kitchen, as well.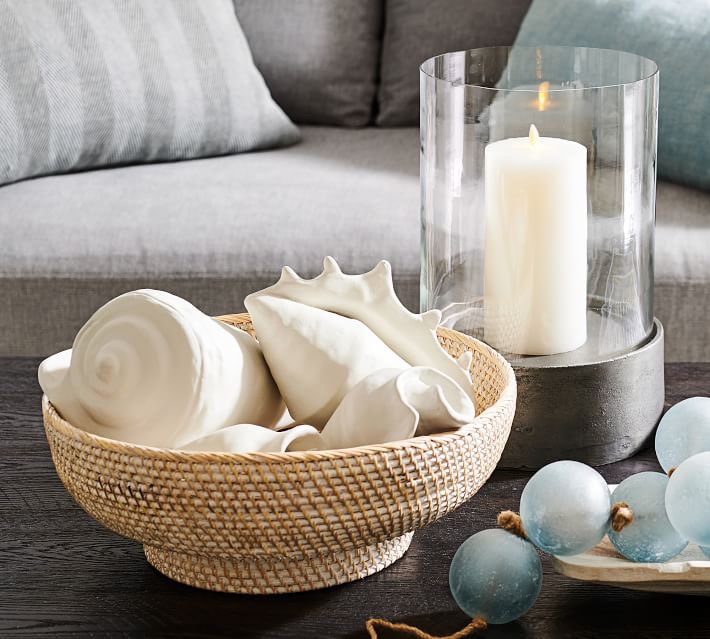 But what I think I love most about the Tava Handwoven Rattan Decorative Bowl is what gets me excited about pretty much every #FFFFind…that it's kid-friendly without screaming 'kid-friendly.' It's just plain pretty, and darn useful.
If you liked this post and would like to save it for future reference, or share with others, here is an image you can pin!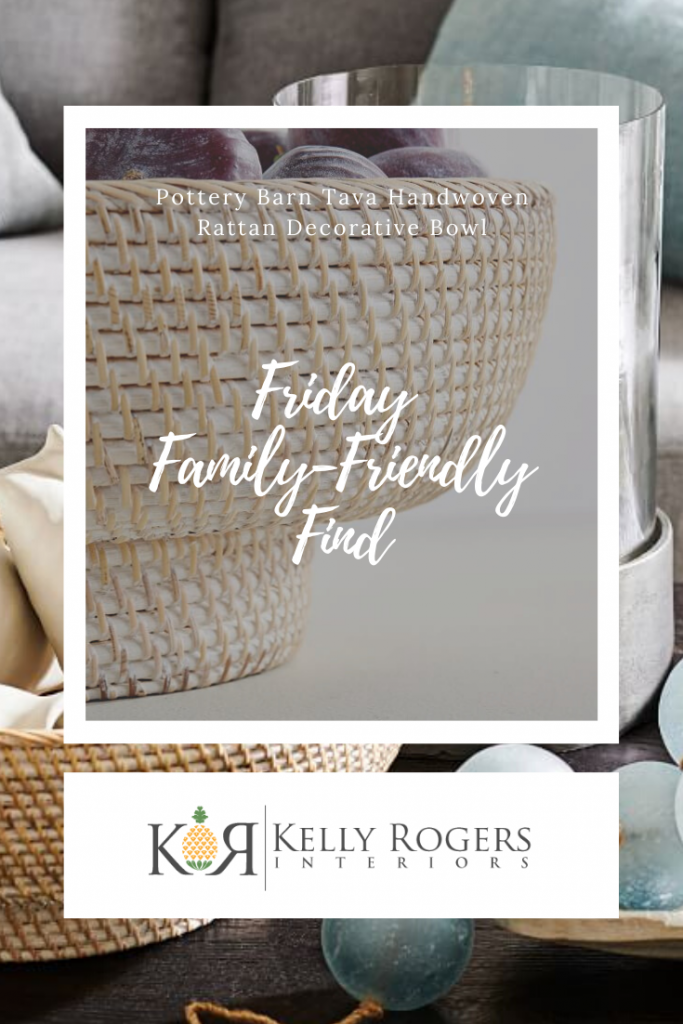 And since this weekend marks the unofficial start of the next season, let me be among the first to wish you happy summer! My boys are only in (home)school for another week and a half, and then we begin the next phase of stay-at-home life together.
Be well and take care!
420 Comments