I'm sure I'm not the only one among us in the trenches with small children who are, well, not the most reliable hand washers. Every time I am in there with them showing them how to do a thorough job, literally all I can think about is how dirty my hands will be again as soon as I turn the lever back to the off position. I seem to have no such issue in my own bathroom, but of course the same issue exists. You have to touch a contaminated surface as soon as you scrub all of the little germies off your mitts.
I'm always intrigued by hands-free faucet technology, but often the available options are very sleek and contemporary – not typically my cup of tea. I'm not sure why this is, as aficionados of traditional design can certainly use a feature like this just as much as the mods among us.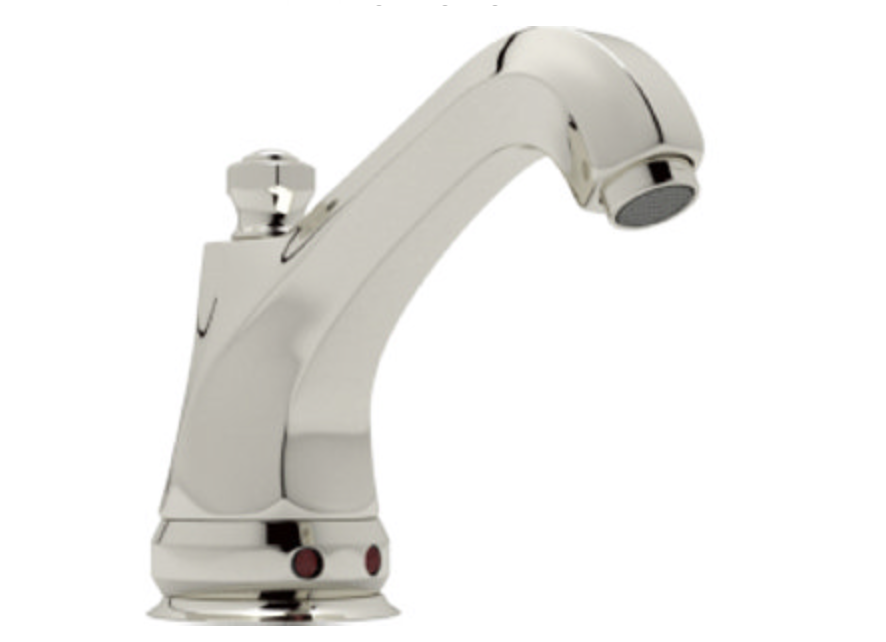 That's why I'm excited about this week's find – the Rohl Hex Spout Hands-Free Lavatory (that's a bathroom sink, for those not up on European terminology) Faucet. I love its chunky, masculine, refined lines, and that the motion sensors are rather inconspicuous. I also like a spout that arches up – either a little or a lot. It's much easier for little hands to use this way.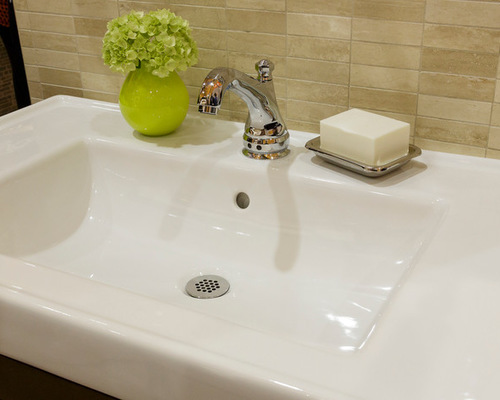 It comes in five finishes – all of which come with warranty protection (with the exception of Tuscan Bronze).
All in all, this faucet is super choice for a busy family powder room. Just note the specs and make sure it works with your vanity/sink – Rohl notes that it may not work with many pedestal sinks, due to the space required for the sensor's electronic control box.
Happy hand washing!
**This post contains affiliate links and I will be compensated if you make a purchase after clicking on my links. All opinions contained within are my own.**