Laundry…it never ends, does it? I am always excited when I get to help a client zhush up their laundry room…I just think it softens the blow of the endless tedium that is washing, drying, and folding clothes (and scouring the earth for missing socks.
Note: Some of the links below are affiliate links, which means if you click through and make a purchase, at no additional cost to you, I will earn a small commission. It helps keep this blog going – thank you for your support!
You know what else makes laundry easier (especially for those who have laundry on the same floor as bedrooms!)?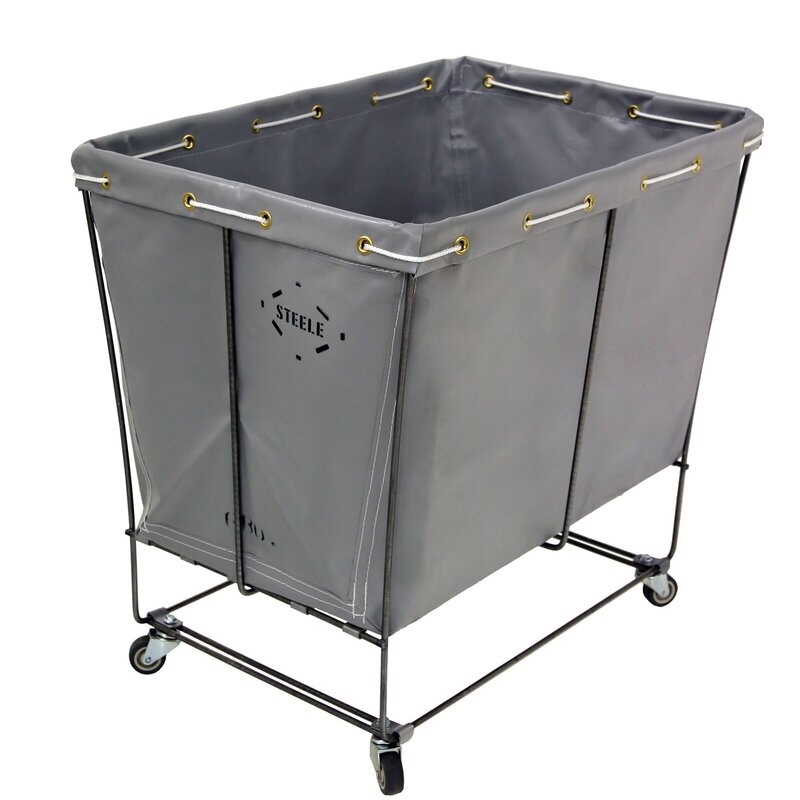 This week's Friday Family-Friendly Find, that's what does ;). The Elevated Laundry Truck by Steele Canvas has that 'industrial launderette chic' vibe – but beyond its undeniably cool look, there are a whole lot of features we home launderers can appreciate.
Firstly, it is big enough to load up with the family's laundry (a capacity of '6 bushels' – how do you like them apples?), but short enough to slide under the counter in your laundry room. The casters are non-marking, so you don't have to worry about scuffing your floors (I can't promise the same for Junior's monster trucks). With the bag being elevated up off the floor, it's a total back saver!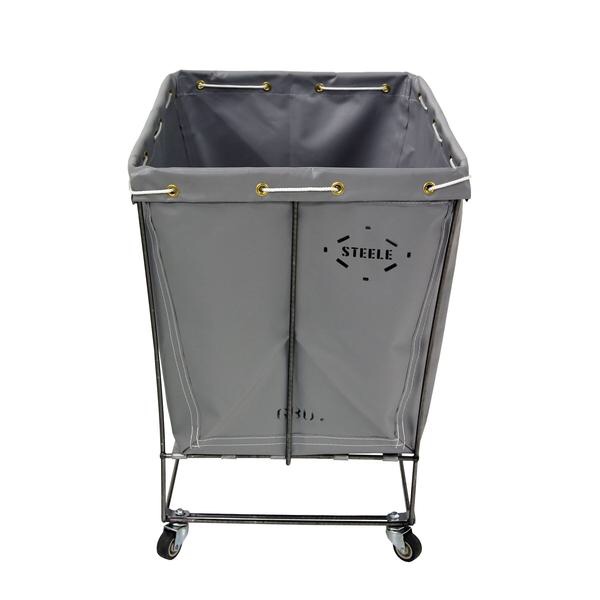 And the bag is removable – so if you wanted to roll it all over the second floor collecting laundry, and then remove the bag to carry it downstairs to a lower level laundry area, that's no problem. (That also means you can throw IT in the washing machine, too).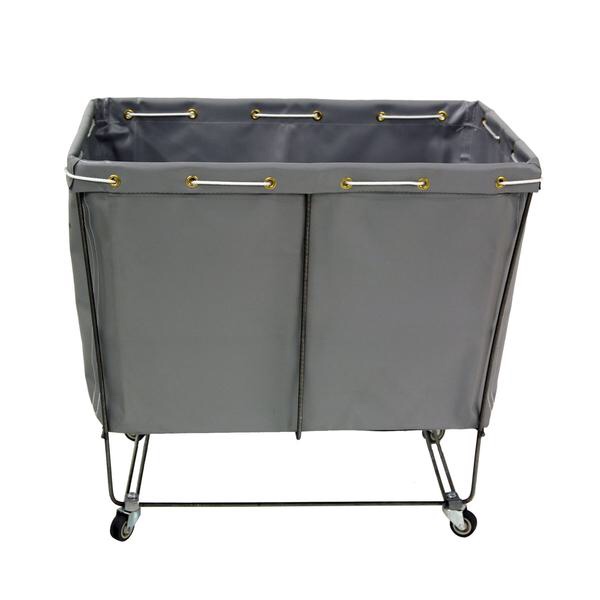 One of the best features of this particular model – the Elevated Laundry Truck – that I love is that it's actually not made from heavy cotton canvas, like Steele's original models (which they still sell, and are also awesome!), but a vinyl-coated, antimicrobial heavy duty nylon that just wipes clean – 'Steeletex.' Because if your kids' hampers look anything like my kids', this is a feature to be excited about. Soooo much better looking than a plastic laundry basket! And with 100% more wheels 🙂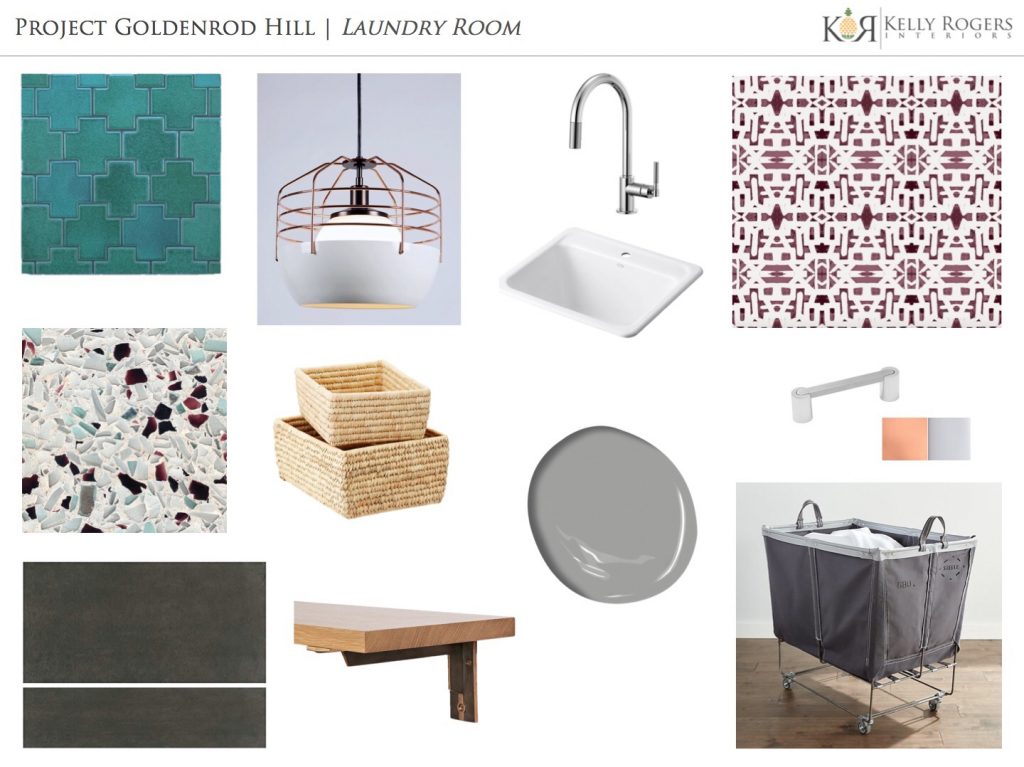 When you find products this great, you design rooms around them! We are working on a custom home in the Berkshires, and the laundry room will have a dedicated space under the counter surface to store the Steele Elevated Laundry Trucks. With an 8-bed bunk room right next door, you can imagine just how necessary they are!
The one pictured in the mood board above is a model with the bag permanently attached to the truck. Still wipeable, and you can also choose from some nice leather trim options.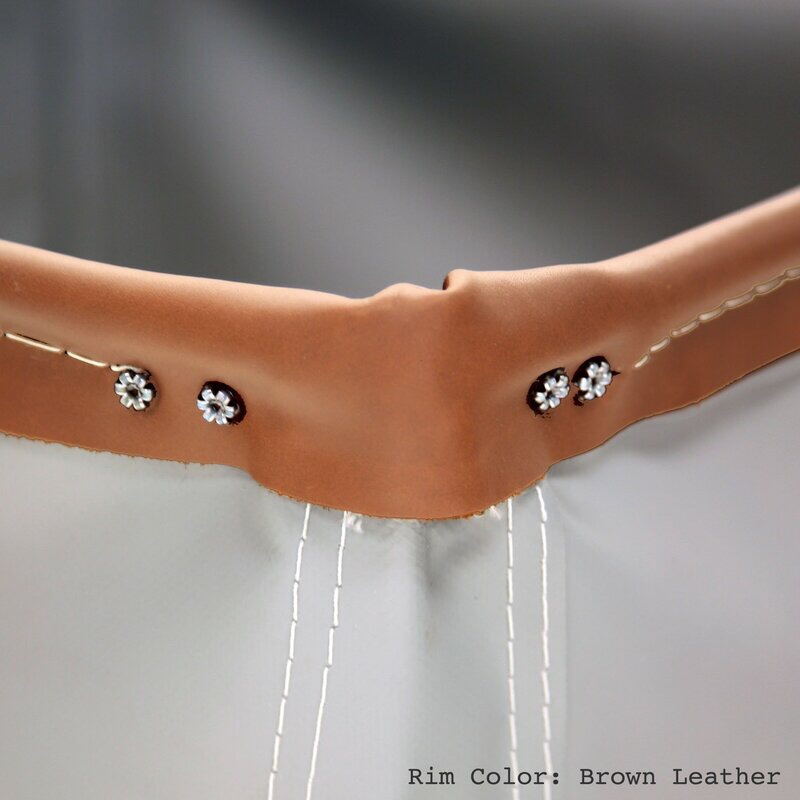 I haven't even mentioned the BEST thing about the Steele Elevated Laundry Truck. It's not only made in the USA, Steele Canvas has been manufacturing right here in the Boston area for nearly 100 years (99 to be exact) – currently in Chelsea, Massachusetts. Now more than ever, it feels important to support local businesses. And it couldn't be easier when they make great family-friendly products like this!
If you'd like to bookmark this post for future reference, or would like to share with others (thank you!), here's an image you can pin!