I'm so beyond excited to share a few pictures of a very special nursery, created for a very special now-8-week-old baby girl. She made her appearance a bit earlier than expected – in fact, I was slated to pay a visit to check on the progress of decoration of the nursery the very weekend she was born! Needless to say, that was rescheduled. 🙂 As a result of the early arrival, there are a couple of odds and ends to take care of to complete the room.
My client also happens to be a former colleague (from my digital marketing days) and a good friend, and it was so much fun to work together again on a truly meaningful (and important!) project. I must say it was really a collaborative effort – the inspiration for the color scheme and many of the furnishings were things she had already selected before I came into the picture.
My own 15-month old son was with me – and all over the place – when I snapped these quick pics, so there's a chance you may see a stray sippy cup or tiny hand in there…but hopefully not…
OK, here is the obligatory "before" image.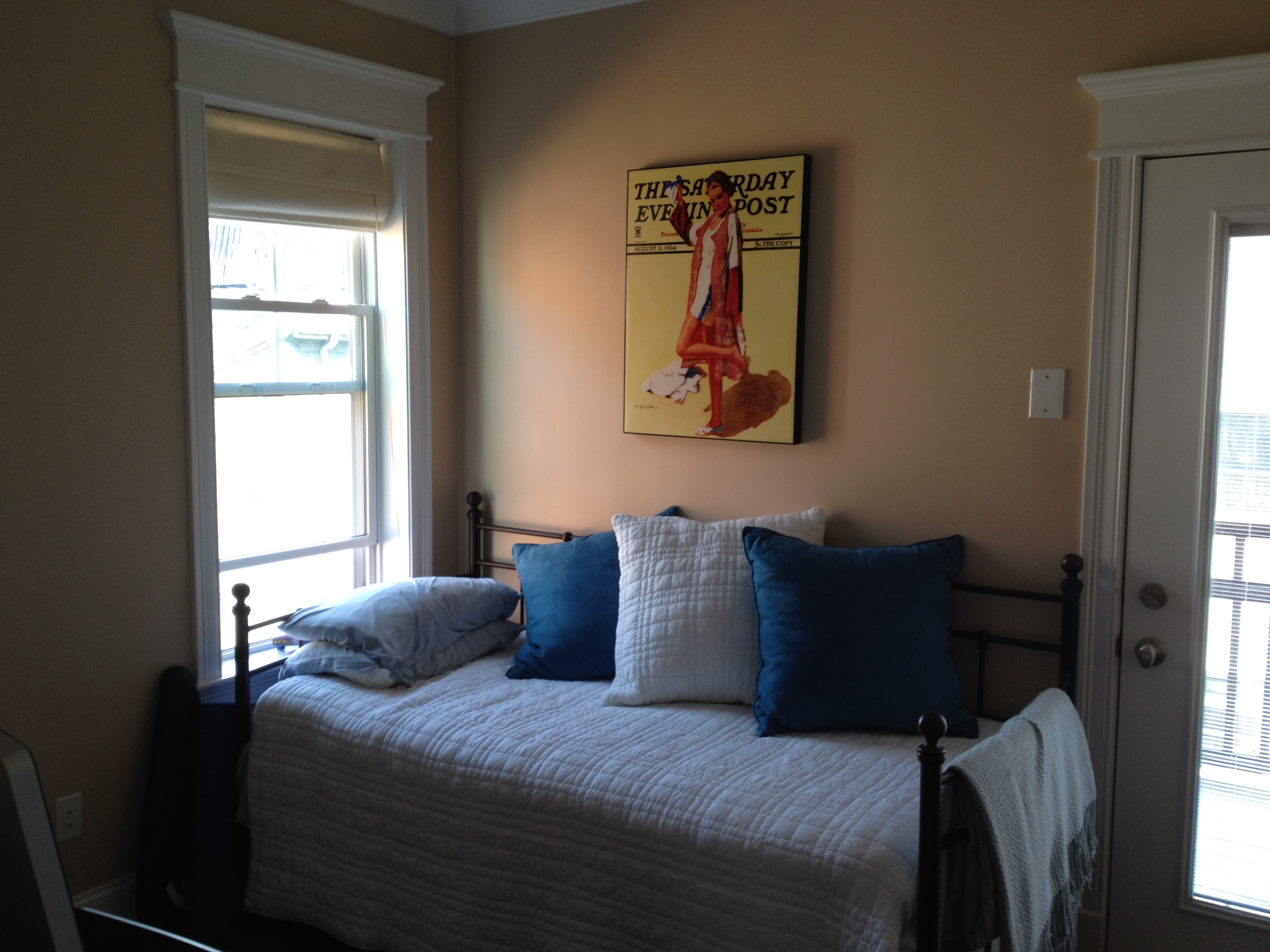 And after…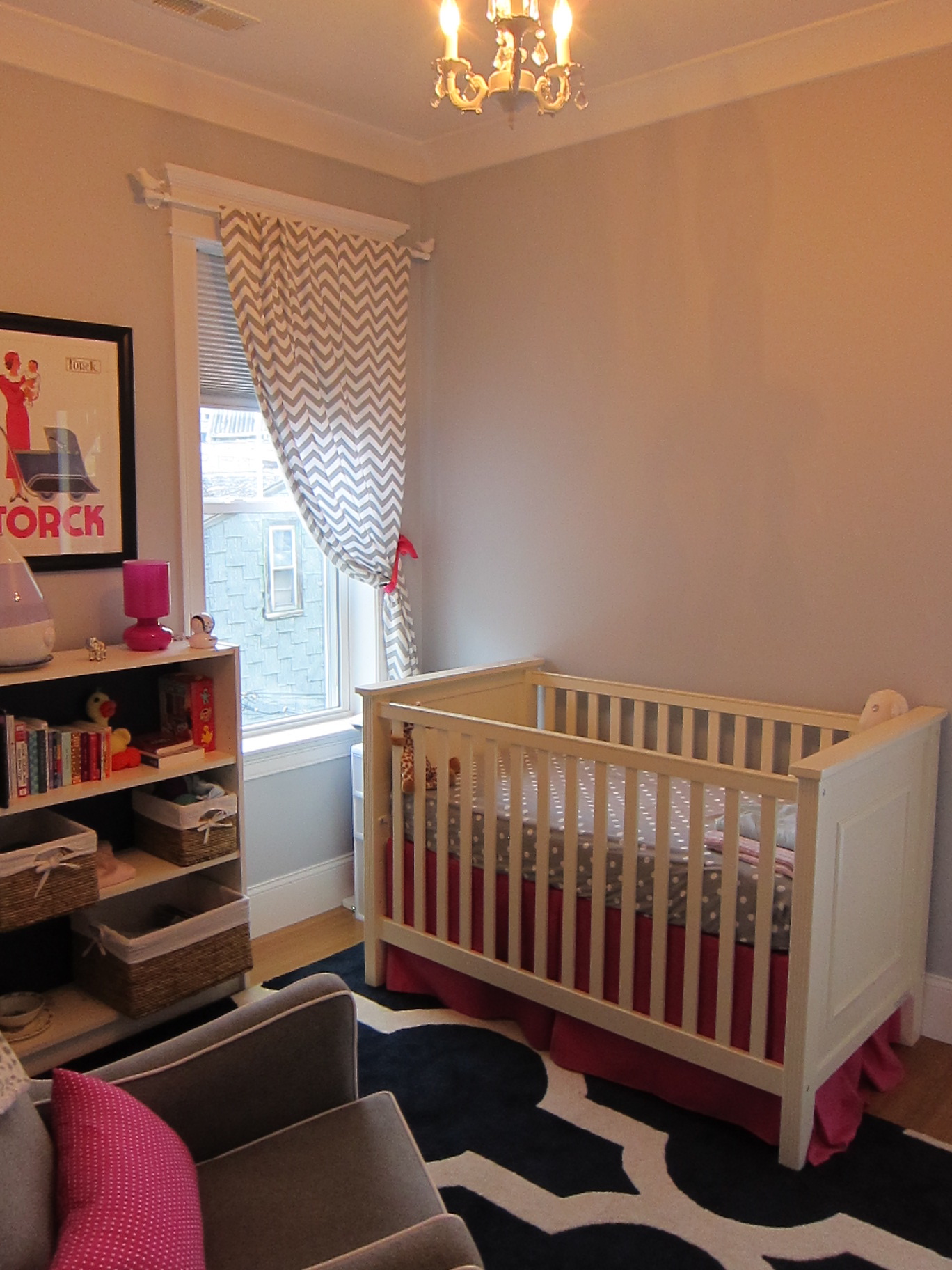 The chandelier was a great find by my client on Gilt. It adds a touch of femininity and girly glamour to the room (in a totally infant-appropriate way). Crib bedding from Carousel Designs is a custom design. A mobile is our next order of business!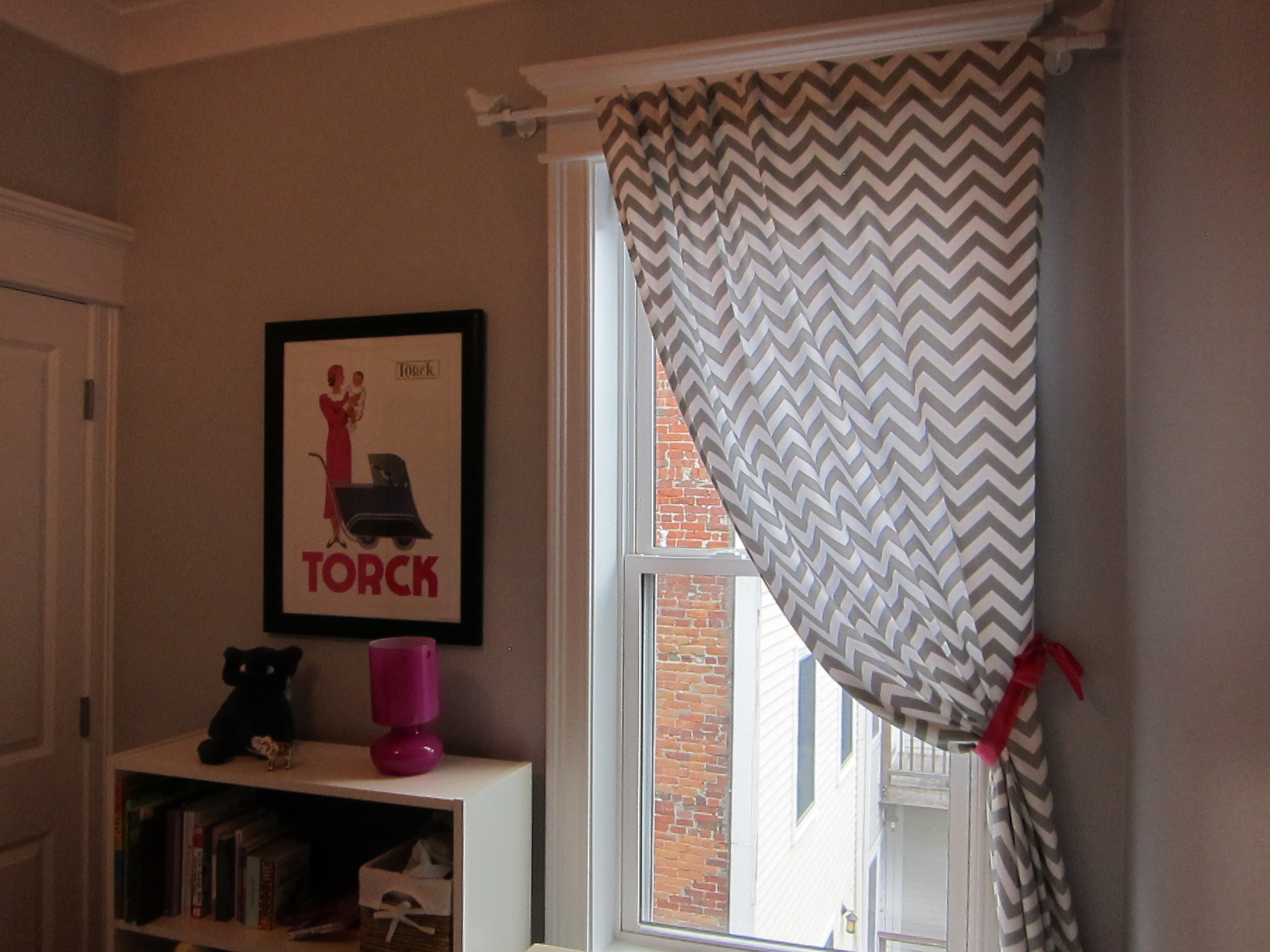 The single chevron curtain panel adds a bit of softness (and lots of style) to the room.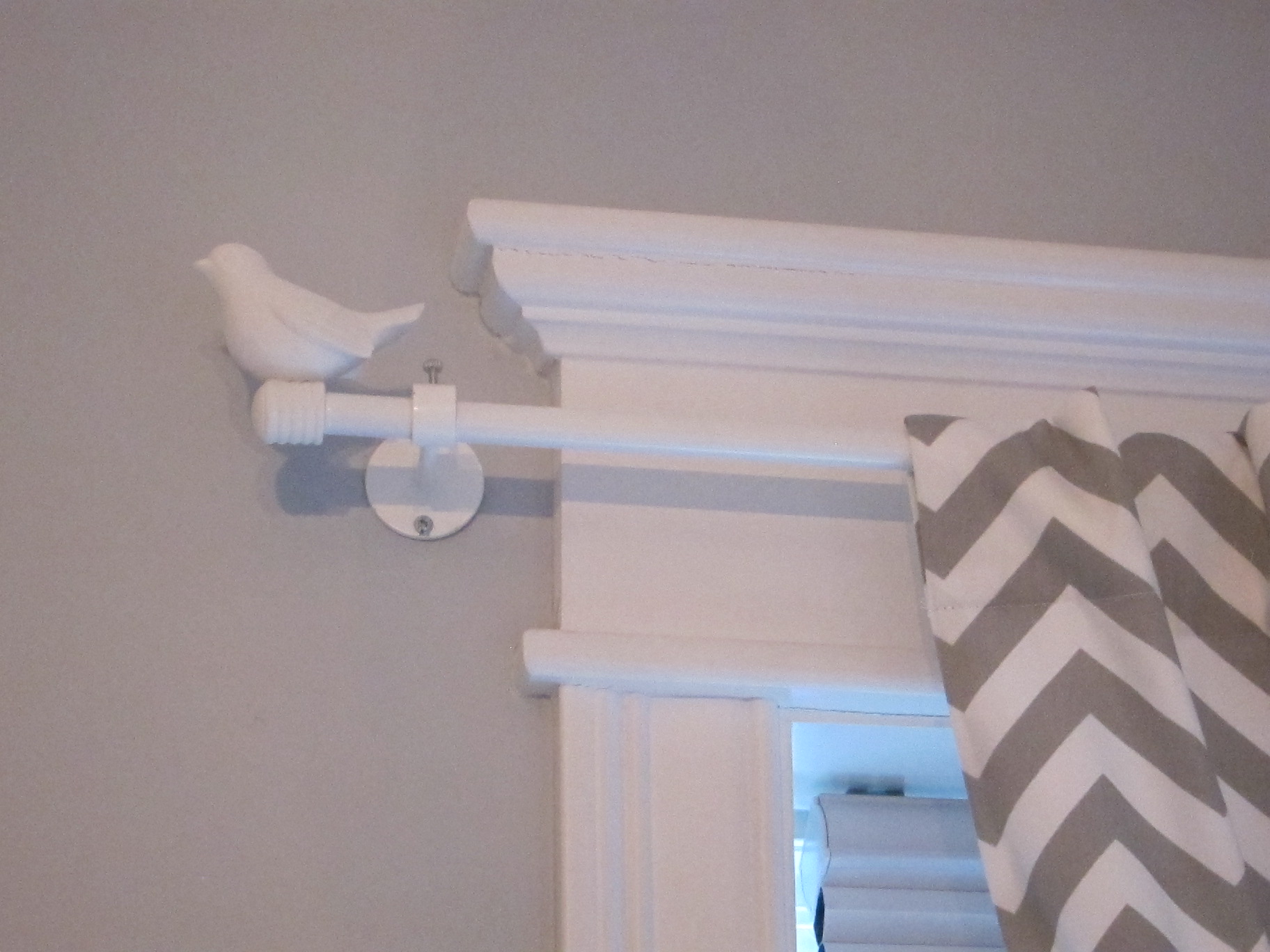 The bird finials from Land of Nod are impossibly cute, and were the perfect detail to make this window really special.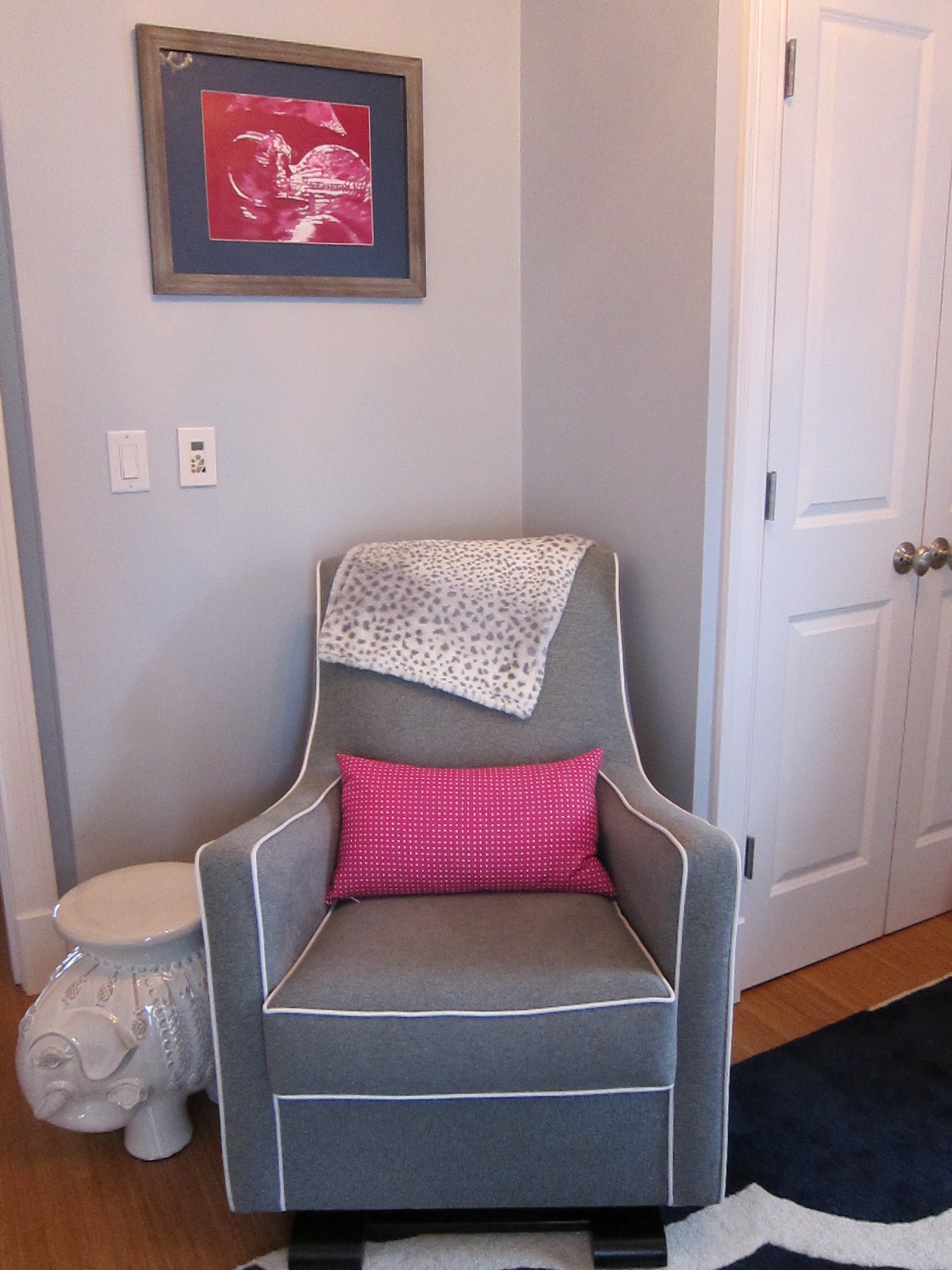 Every nursery needs a comfy place to sit and rock (and yes, sometimes sleep) – this is the Luca glider from Monte Designs, and my client is absolutely loving it…or did she say, living in it? She received the custom sonogram painting on the wall as a gift – I think it is so unique and cool, and it fits perfectly with the room design.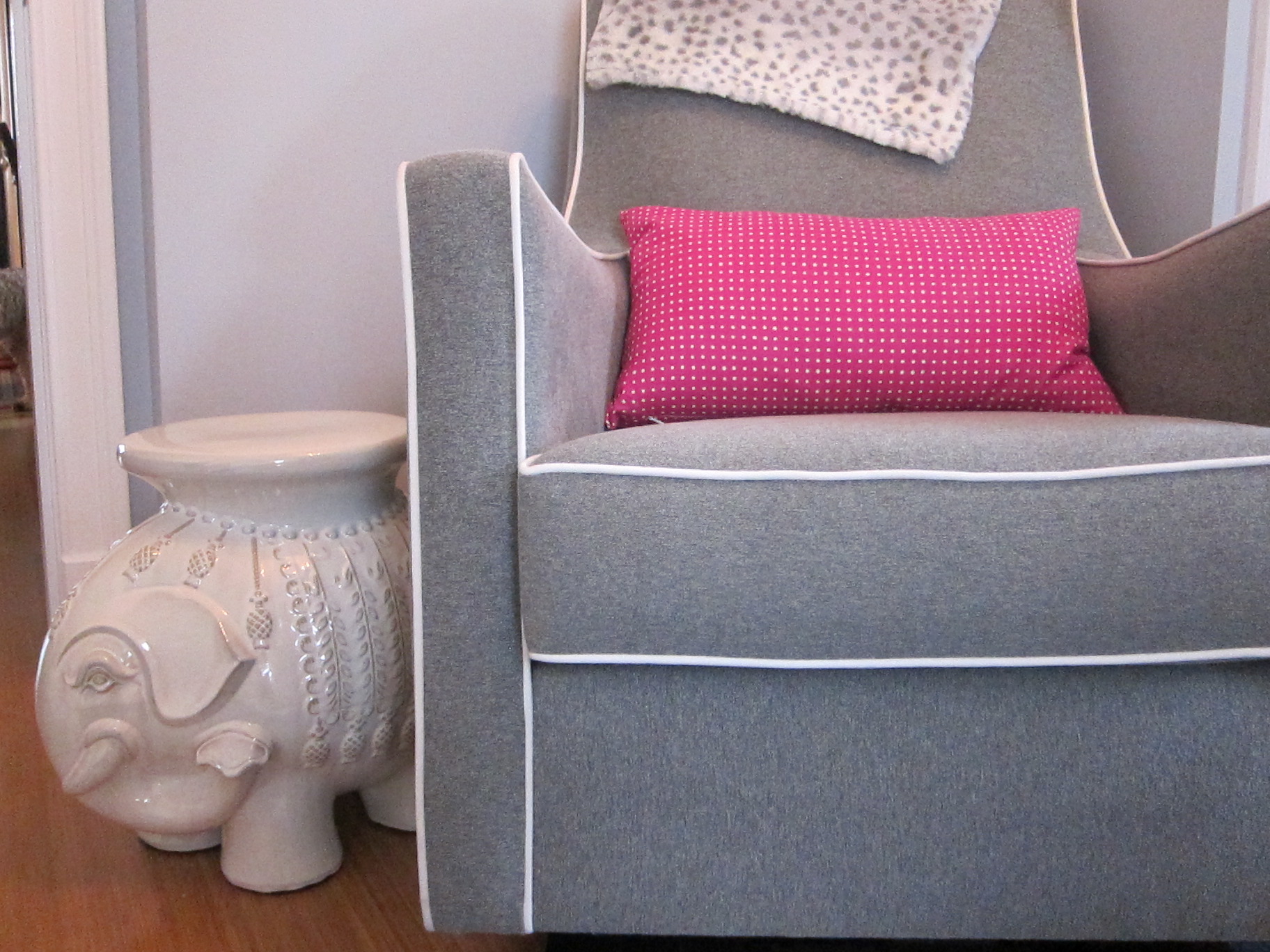 One of my favorite Serena & Lily items, the Ellie side table, finds a distinguished (and useful) home beside the glider – perfect for resting bottles, books, and probably the occasional iPhone.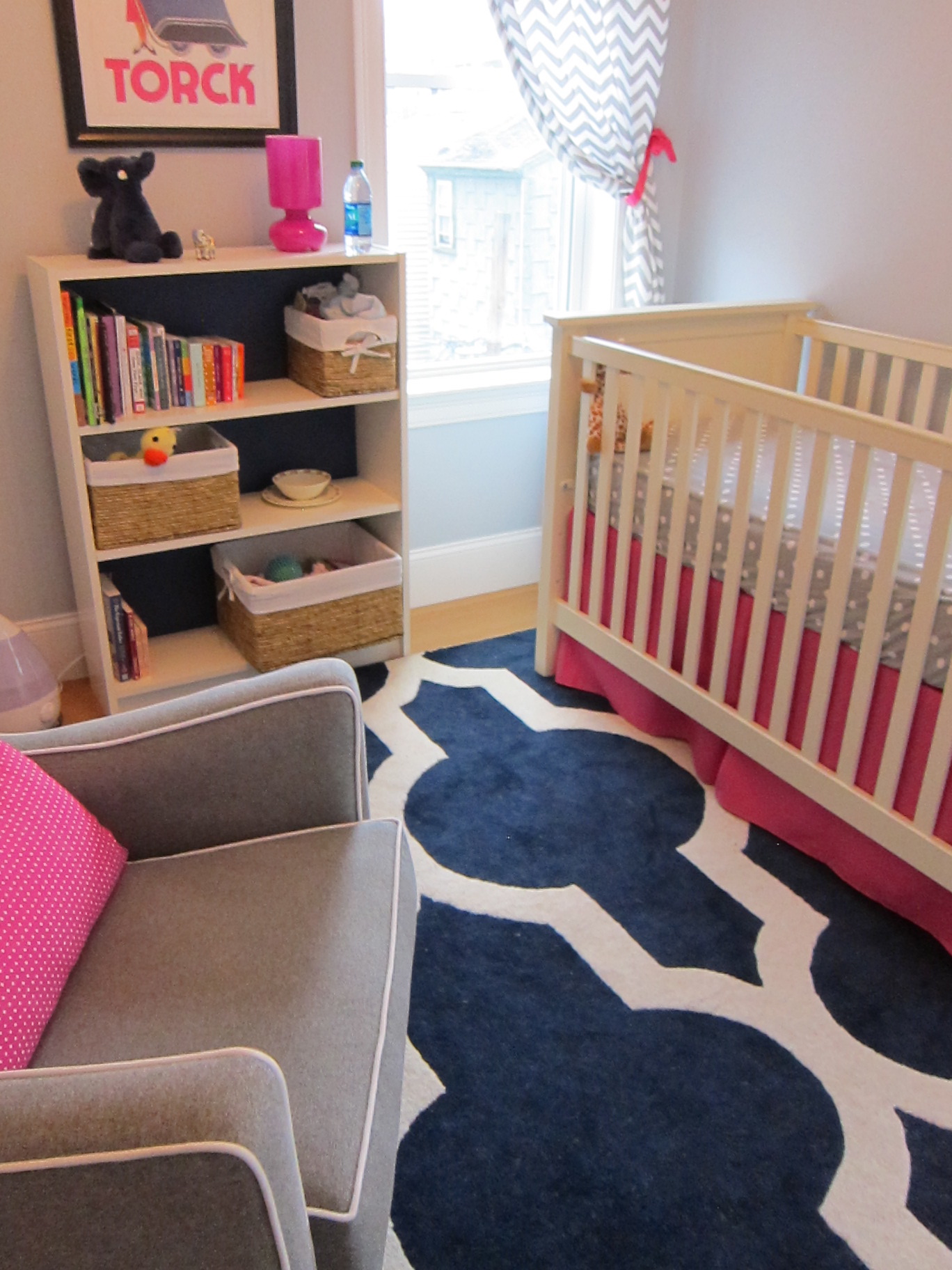 I think the rug is what really makes the biggest statement in the room. It's a super large scale medallion-patterned rug that helps to ground the space visually – but, more importantly, it's a soft, plush surface on which my client and her baby will ultimately enjoy many hours of play. We customized the IKEA bookcase by painting the back midnight blue. Don't mind my water bottle on the bookcase! A feeble attempt to entertain my antsy toddler.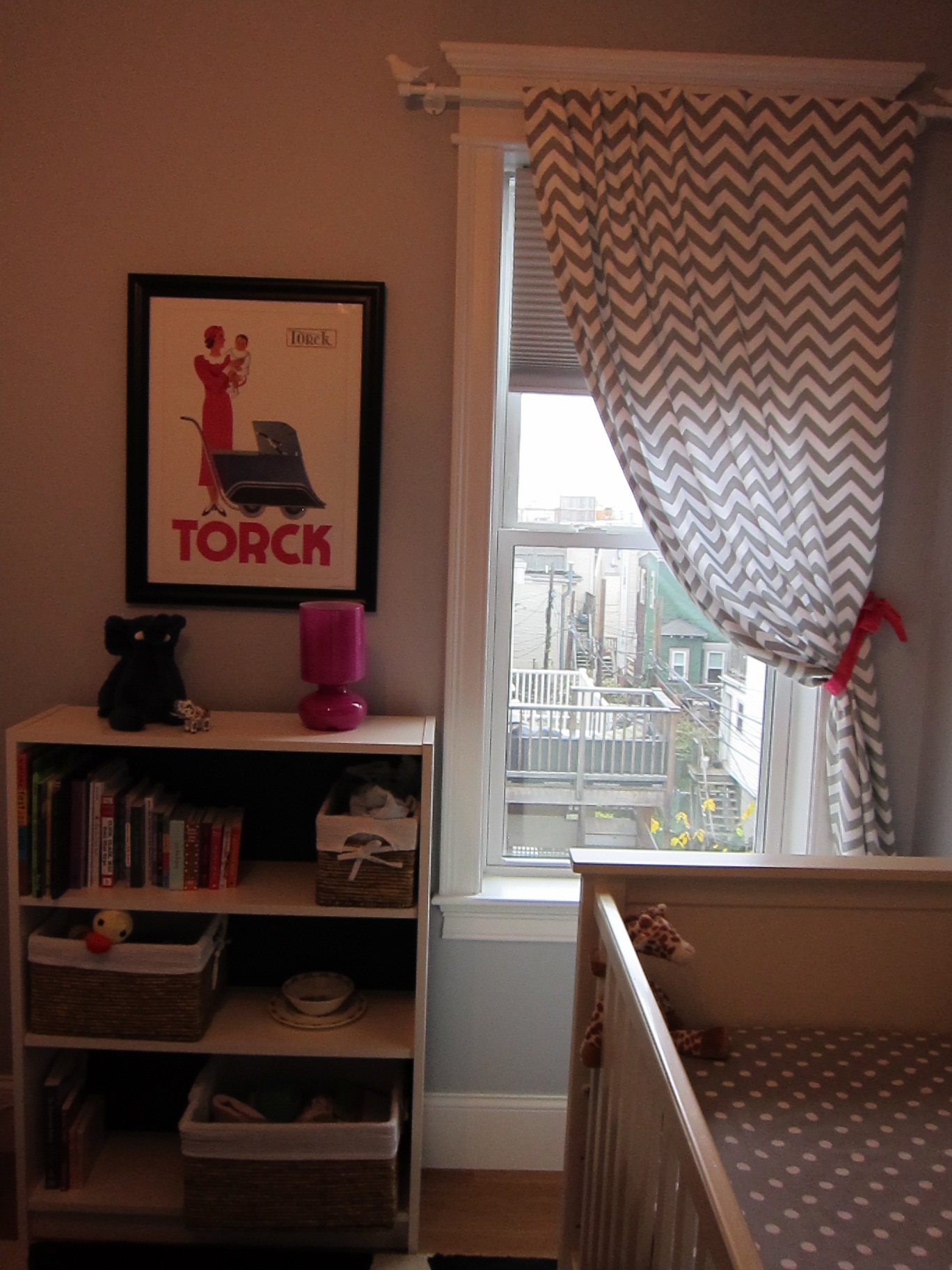 The artwork could have been the inspiration for the color scheme of the nursery – but it wasn't. Just a great find on Art.com (and part of my baby shower gift!).
I hope you've enjoyed this peek into my latest, and most special project, which is oh-so-close to being complete!