Some projects seem as though they might go on forever. It can be difficult to visualize the end state when everything is complete, and as you originally planned it. My new house is such a project. We always knew there was a high probability that construction delays would occur, so we haven't yet put our condo on the market or scheduled movers. Originally, we were told we'd be "in by July." July became September, then September became October. And now here we are in November, on the cusp of the holiday season, without a solid move date. If I had a nickel for every time I heard "within the next three weeks" or "by the end of the month" in reference to a completion date, well, I'd have a whole lot of nickels.
Anyway, I've tried to remain optimistic and focused on the task at hand – making the "bones" of our house as awesome as they can be and taking the opportunity afforded by the extra time to tweak some things that I'm not 100% happy with. Progress does continue, and there are some exciting things going on.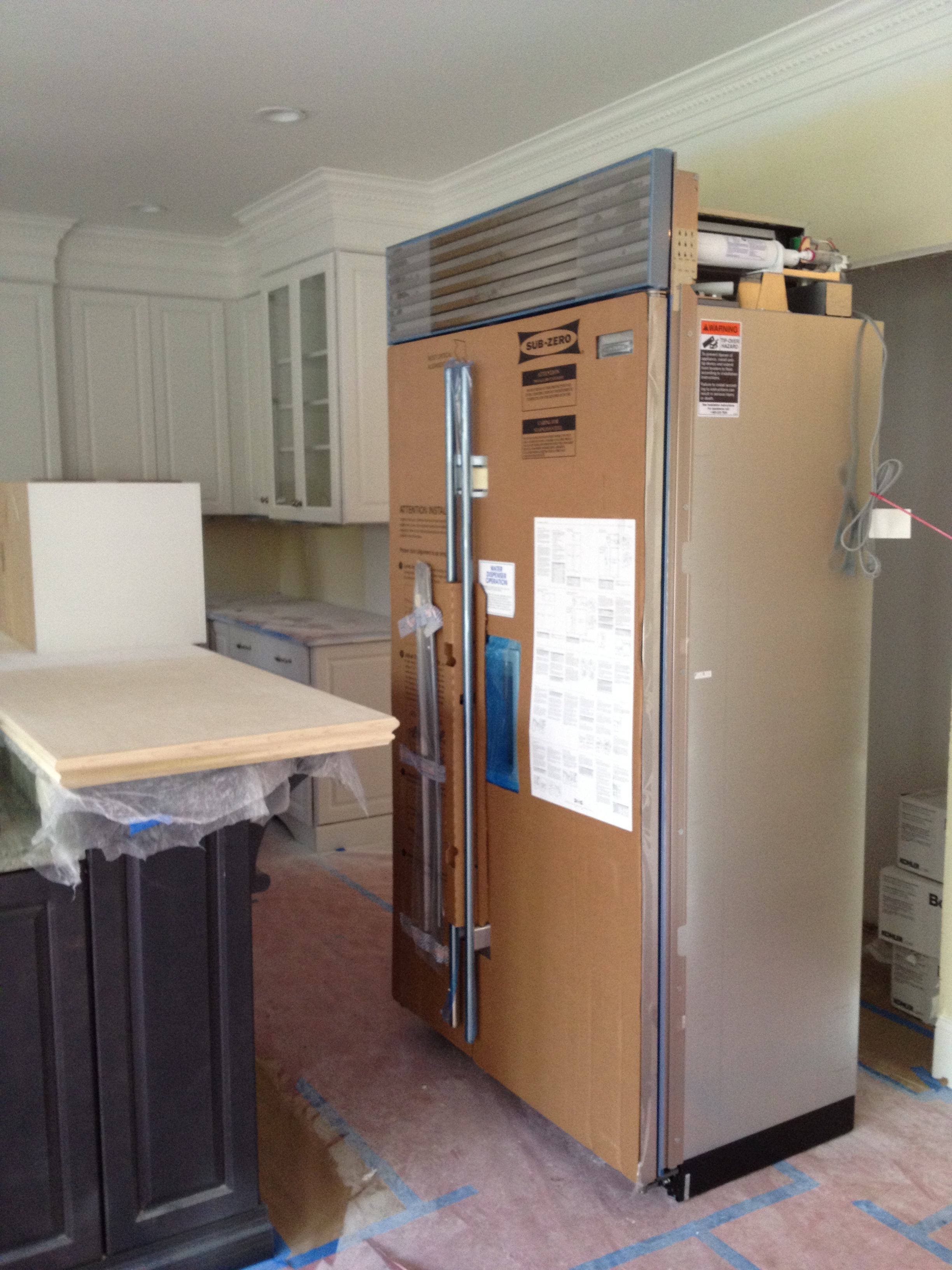 Appliances are in – sort of. They are not yet installed, but they are in the vicinity of the kitchen. I'm especially excited for a major refrigerator upgrade – behold our new 42″ wide Sub Zero!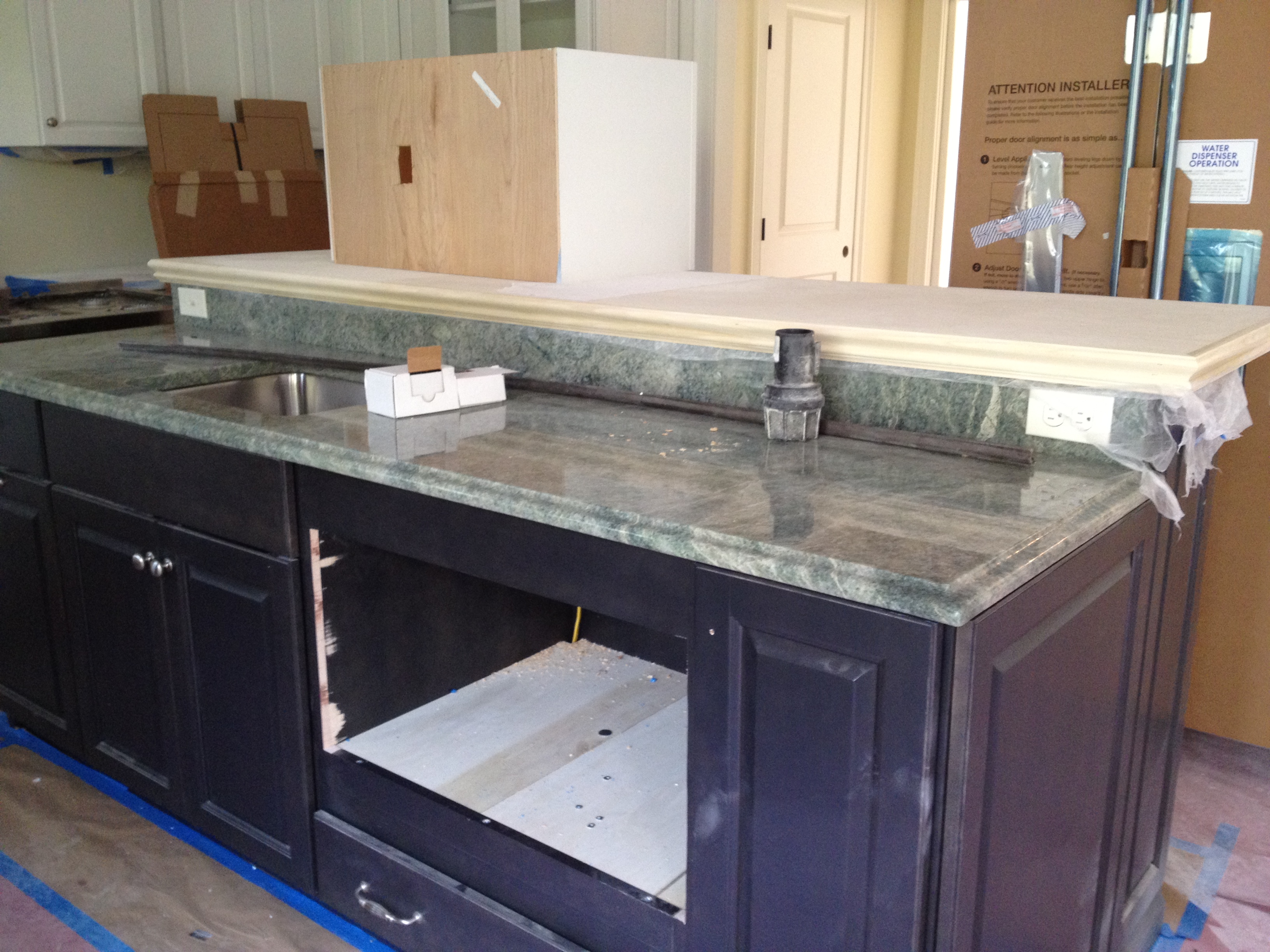 The countertops are installed in the kitchen, and on the bathroom vanities, as well as the laundry room. I love the Costa Esmeralda granite even more now that it's in place. The raised bar on the island is wood and will be stained a medium-dark walnut.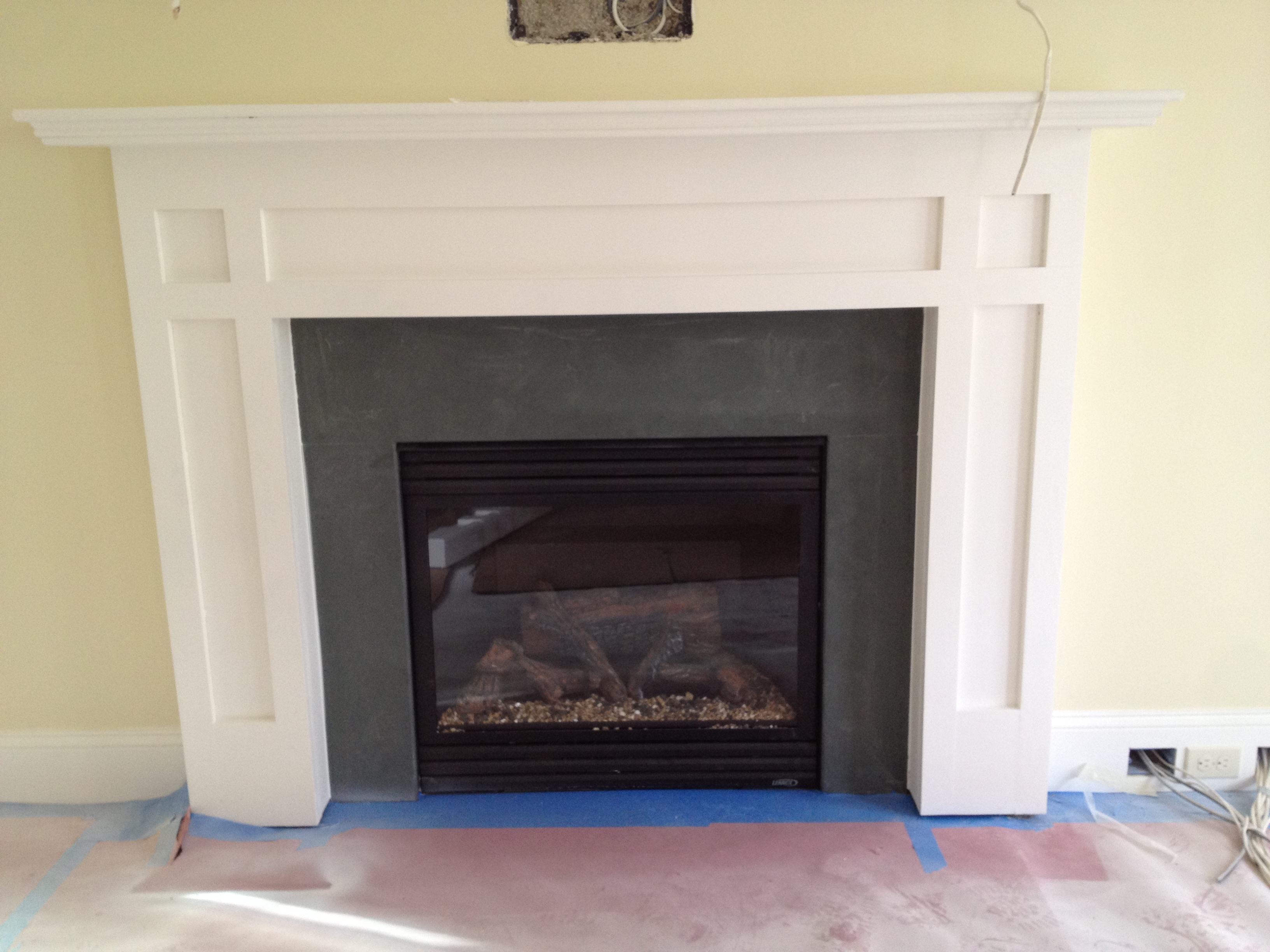 The fireplace surround in our family room is green slate. There will be an abundance of green (my favorite 'neutral' 🙂 ) in this part of the house – this room is completely open to the kitchen and informal dining area.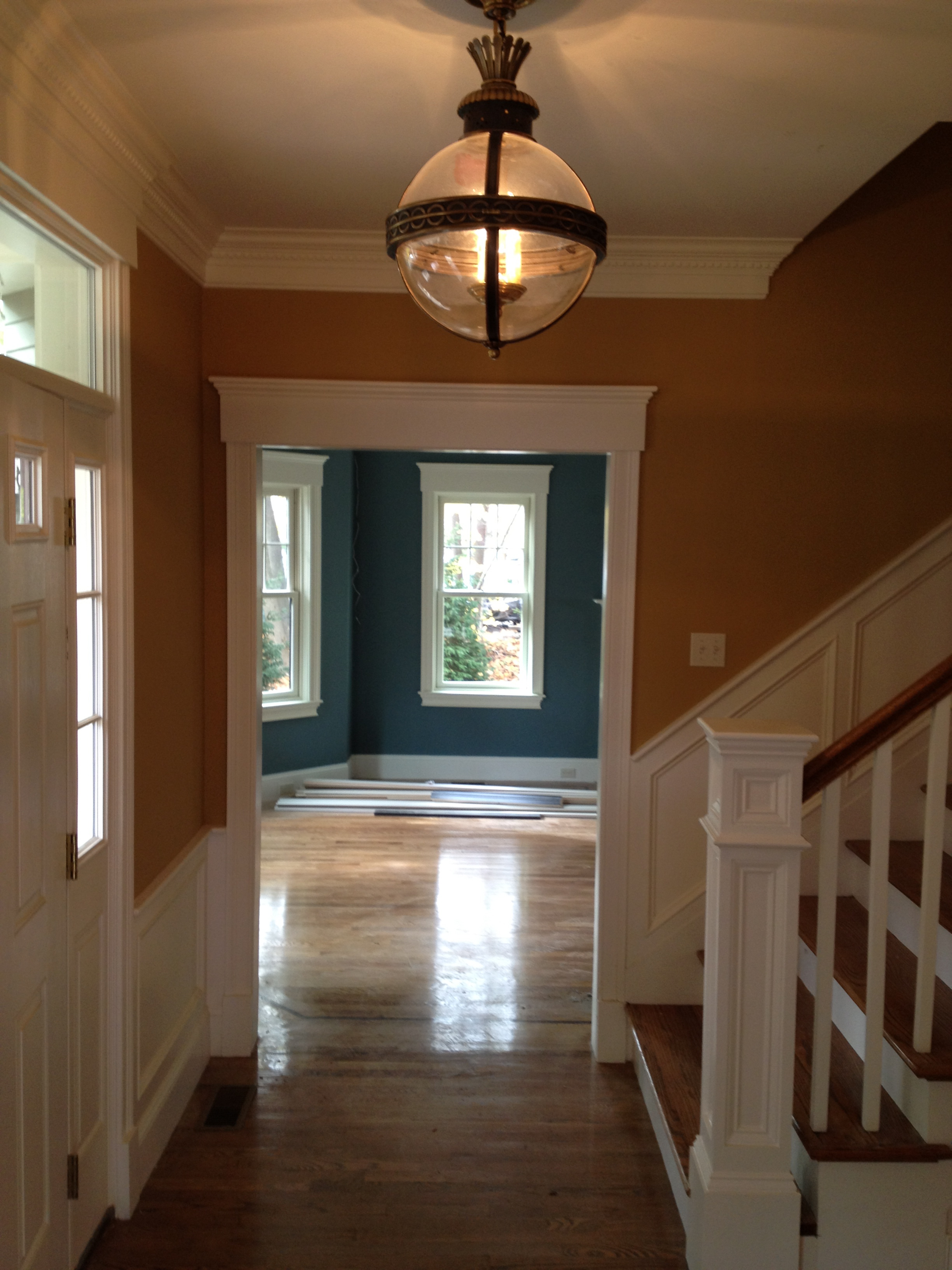 A view from our foyer into the living room. The dentil moulding was a "happy accident" – not what was originally planned/ordered but I absolutely love it, and it sets a very classical tone that totally suits my style. Not a great shot of anything, but I am really digging my foyer lighting from Visual Comfort, too – just doesn't show very well in this picture.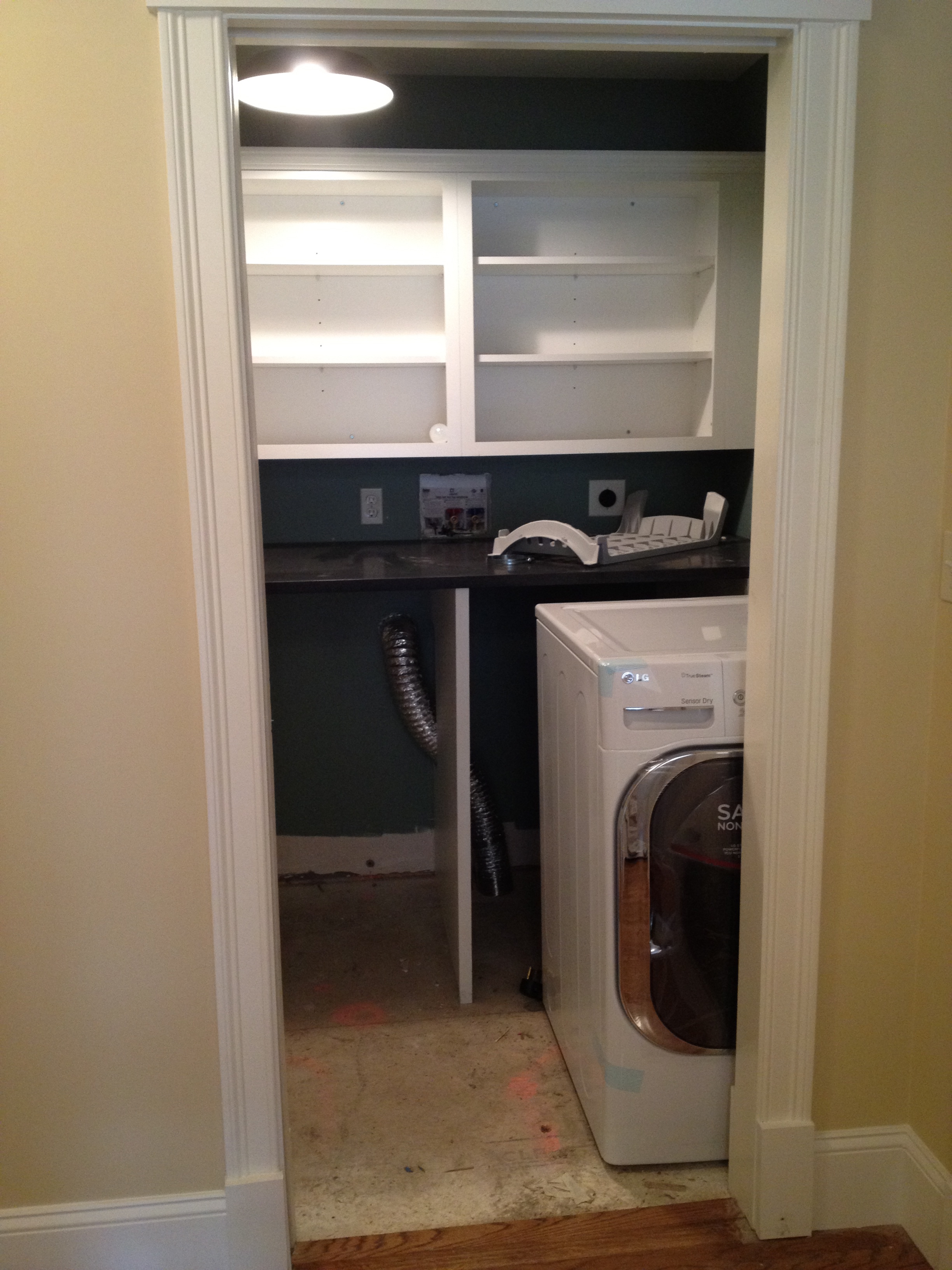 I'm probably the only one here who's excited about the laundry room! It's not terribly big, but it is an actual room, with cabinetry, a countertop, lots of adjustable open shelving and a big utility sink. I couldn't be more thrilled. Well, I supposed I'd be more thrilled if I were using it right now.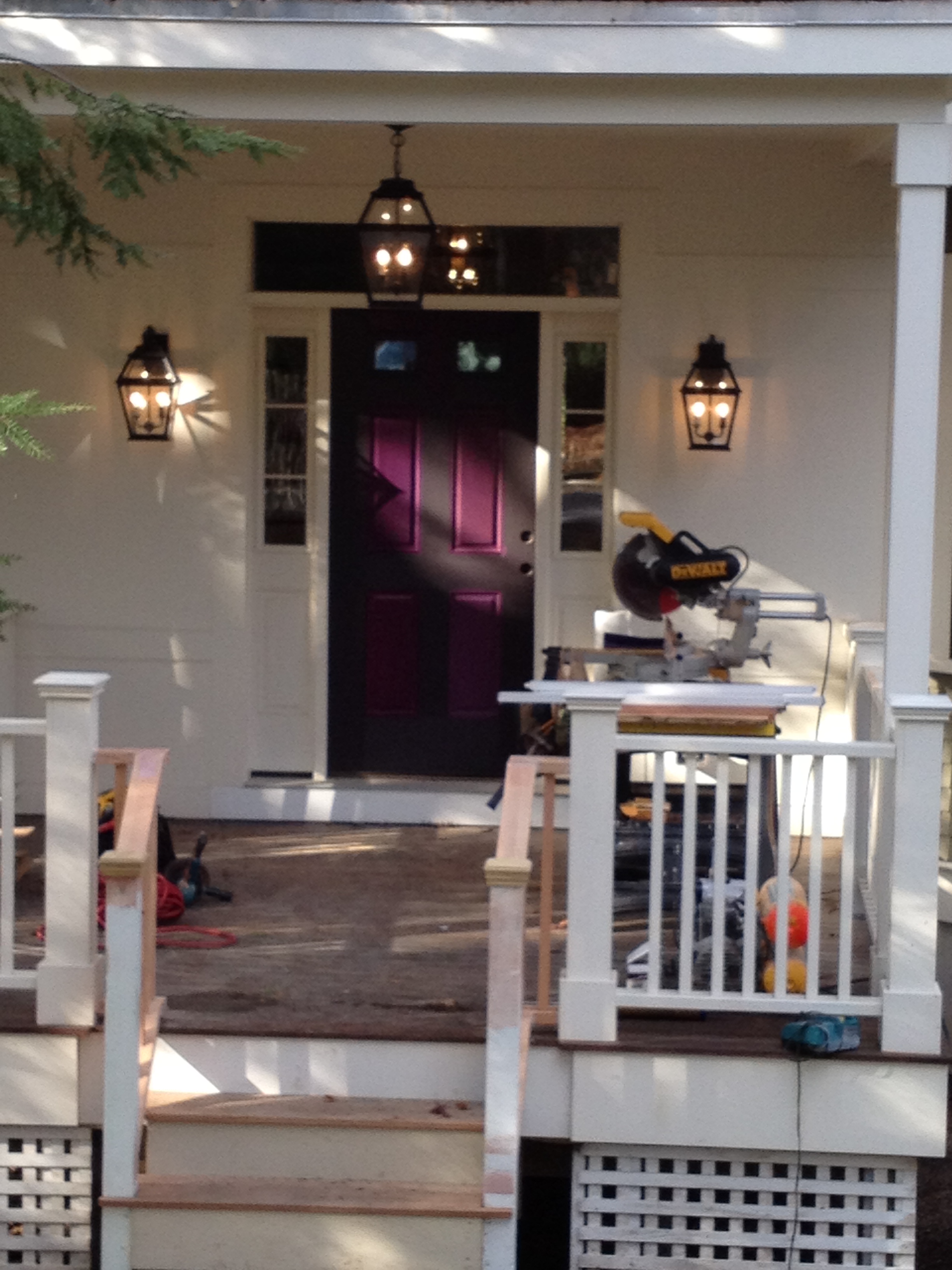 Last weekend we tested my 'finalist' paint colors on the front door. I decided on the one on the lower left (obscured in shadows and blurrrr), which is Benjamin Moore Grape Juice. The main color of the house is Crownsville Gray, and trim is Linen White. I wanted an entrance with some pop to it – especially since it's sitting under a second-story deck (and all those shadows!). Plus, now I'll have an easy way to describe my house to first-time visitors – look for the purple front door!
I know I have to maintain a positive attitude, and I'm trying, really, I am. It's a marathon, not a sprint, and it will all be worth it when we're finally in our "forever" home.