There is no doubt that ikat prints are very hot right now. It doesn't feel right to call ikat (that's eeee-cot) trendy, though – after all, these are patterns derived from ancient textile dyeing techniques. Somehow it looks just as fresh and bold today as it surely did then (we're talking several hundred years ago).
I've come across some pretty creative ikat interiors I thought I would share, as well.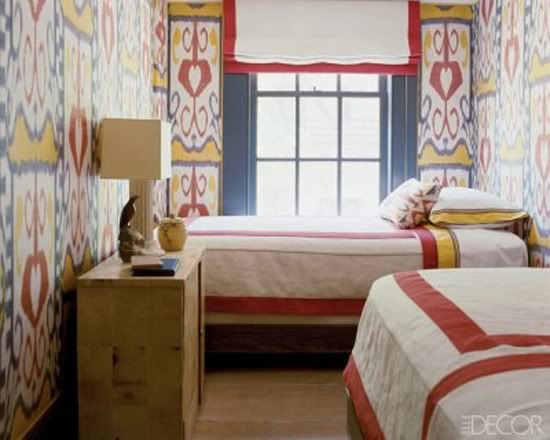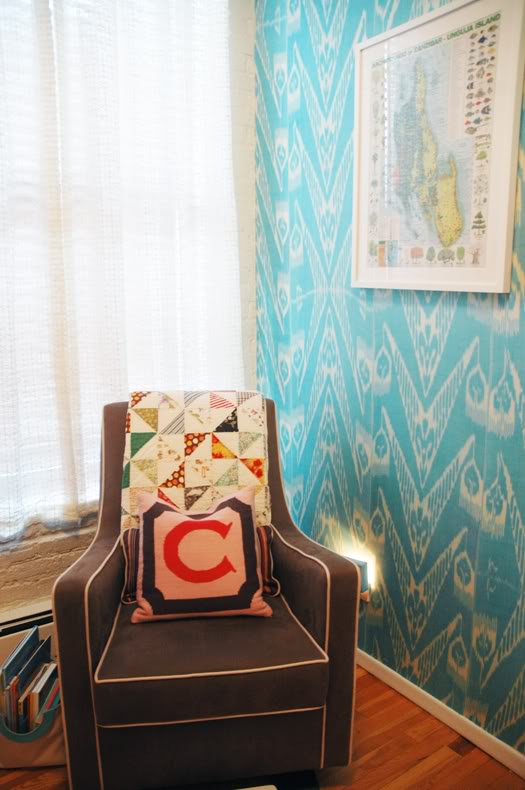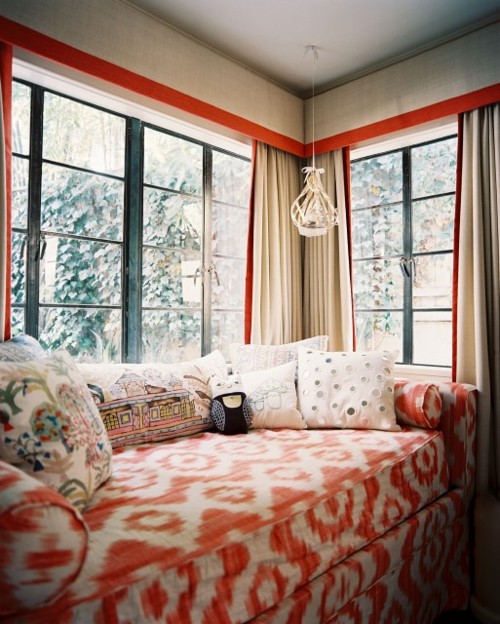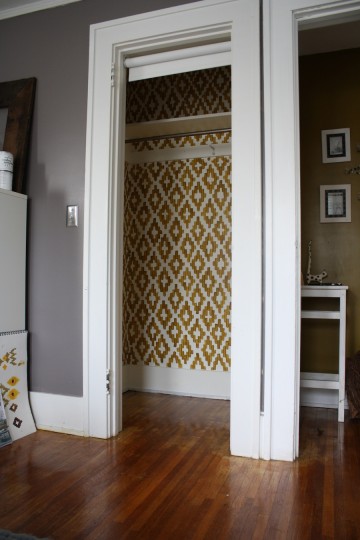 Photo sources: Elle Decor (via littlegreennotebook.com), littlegreennotebook.com, Betsy Burnham (via Houzz), Merrypad
What's your opinion of ikat? Fad or fab?
P.S. For source info on the inspiration board, visit Olioboard.