If you've been reading the blog for awhile, you've probably heard something about the drama surrounding our *almost* purchase of a new construction house, which ultimately fell through for a variety of reasons. This was after nearly a year of specifying and negotiating every finish and detail in the house. I even started decorating and ordering custom furniture to fit the spaces to a T.
Luckily, most of the new pieces will work fine in the home we are actually buying. Most of it is sitting in various warehouses waiting to be delivered. Since last fall. Except for one lovely lounge chair, which I had delivered a couple of weeks ago so I could use it when we stage our condo to go on the market. I thought I'd share this piece with you, from concept to reality.
I blogged about working on our family room awhile back, which was especially exciting for me, since it's the room we truly live in most. I started with a floor plan, which called for a 10'x10′ L-shaped sectional, 48″ square ottoman, and a single "fun" lounge chair opposite the sectional that could also cozy up to the ottoman. We are all about putting our feet up in this household.
Our sectional and ottoman is sitting in a warehouse in New Jersey, but it looks something like this (but upholstered in a light green herringbone fabric).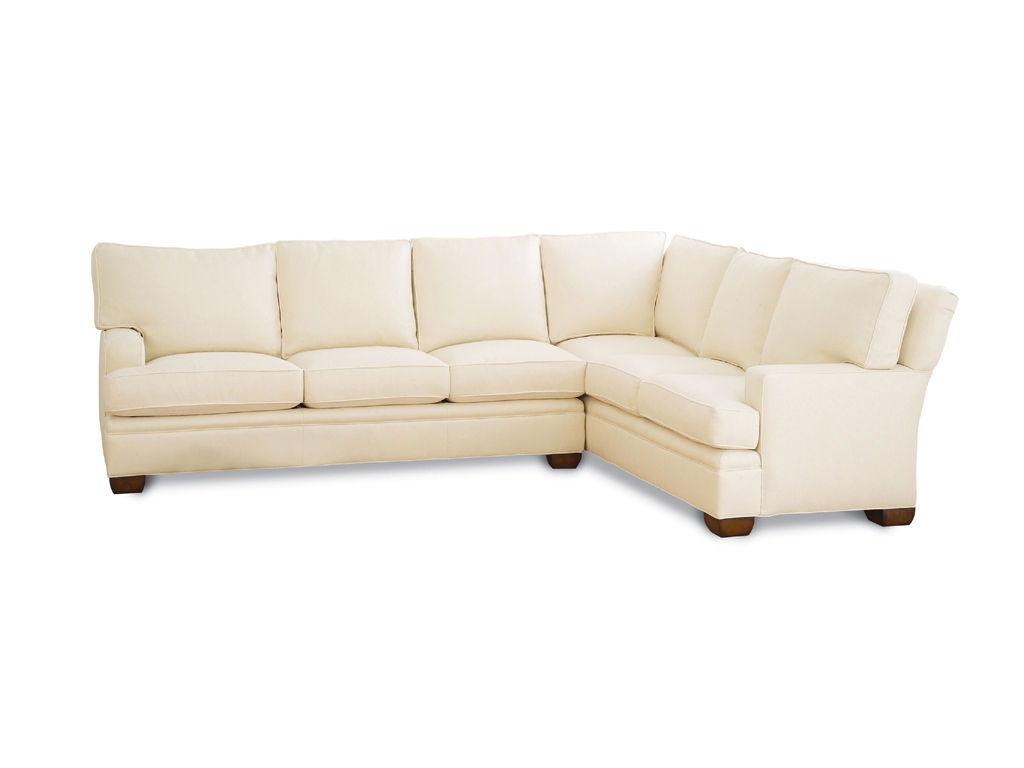 Speaking of which, these were some of my inspiration fabrics, many of which I will be using in our "new old house" family room.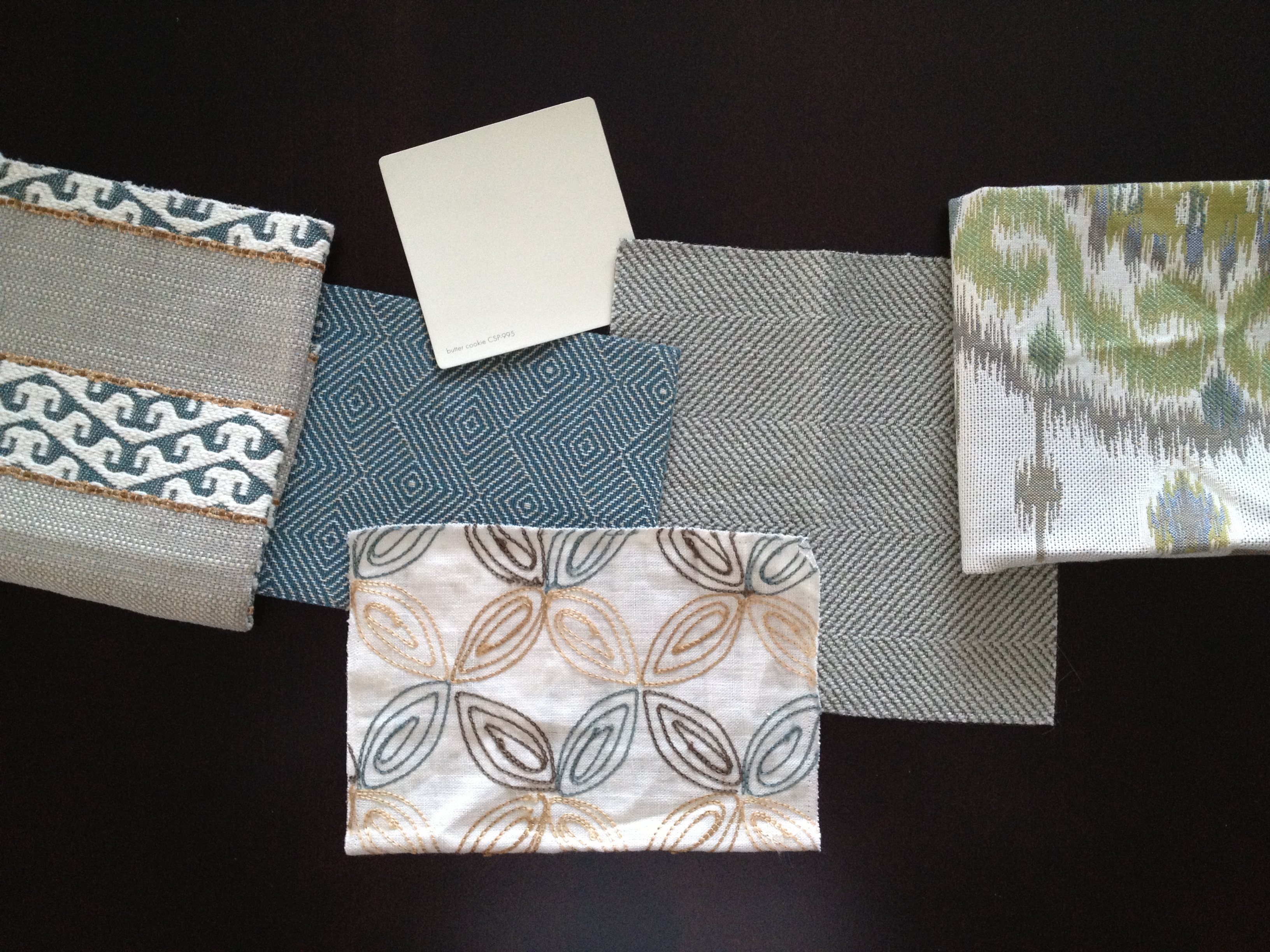 Because the sectional is so darned enormous (10 feet is really big! We have a huge extended family within walking distance of the new place so it will be well loved…), I wanted to keep it light, and balance out its sheer massiveness with a bold and interesting arm chair. I decided to find a comfortable frame with simple, classic lines, and go bold with the upholstery.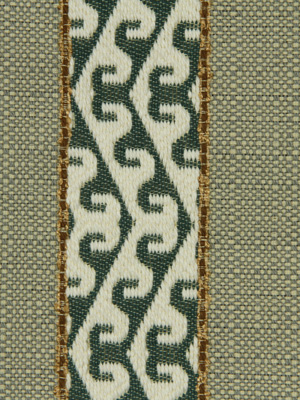 I fell in love with this fun woven stripe, from Robert Allen, but was concerned that the weave white wavy zig zag design could snag with heavy use. And I was a little worried that the stripes would be "too much." So, I decided to use it only on the frame, and to use a more tightly woven fabric in a coordinating color on the seat and back cushions.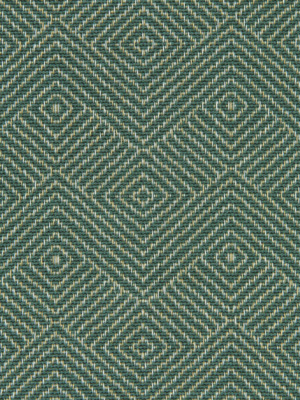 I was fortunate to find, also at Robert Allen, not only a fabric in a coordinating color, but one that has a similar, albeit more subtle (en masse) pattern. It almost acts as a solid in this case. This would be the seat and back cushions of my new chair, which is from Sherrill Furniture.
And here is the finished product – completely un-styled and snapped with my iPhone just after delivery…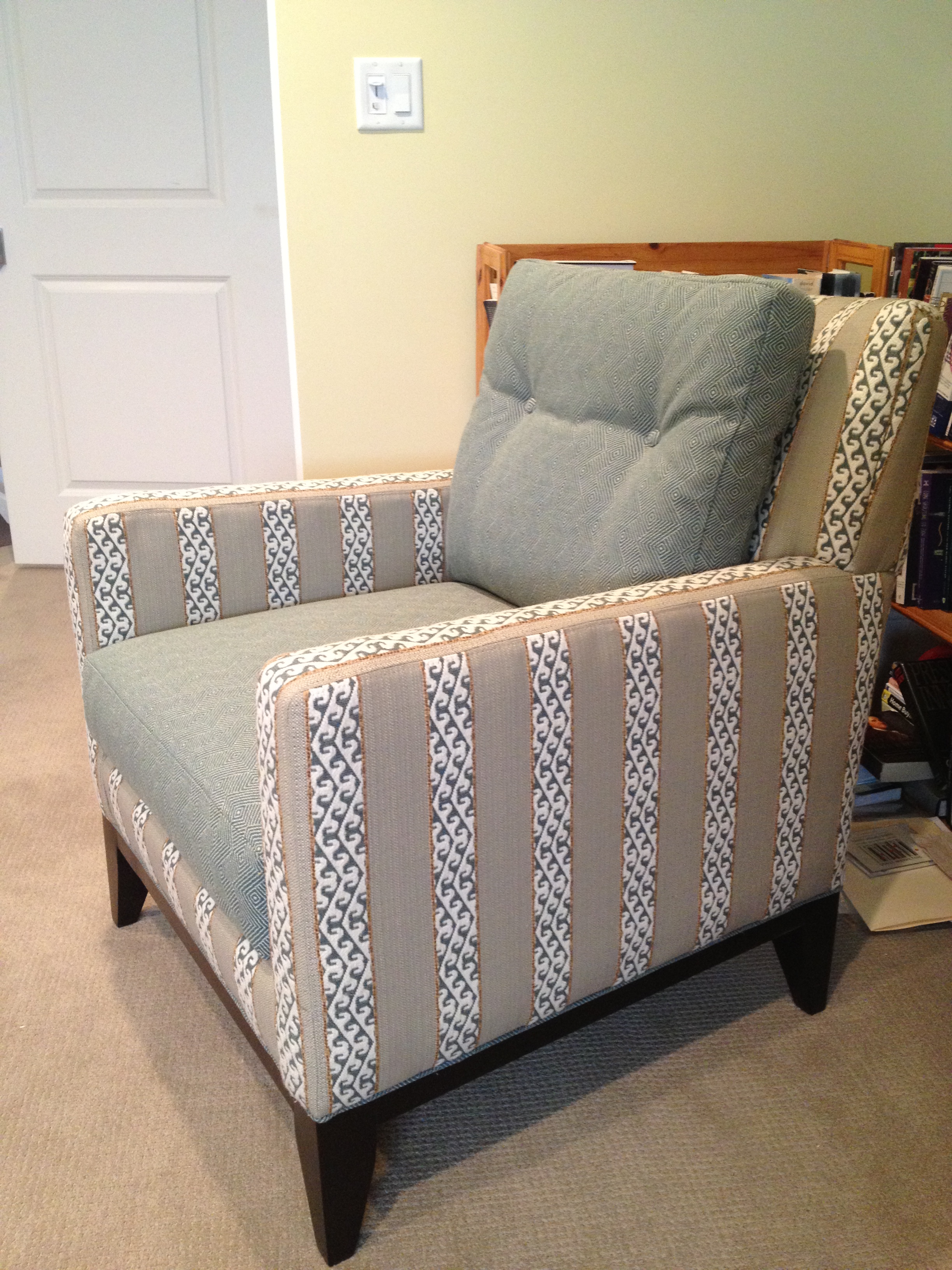 The upholsterers really did a great job carefully centering the stripe over the track arms. And I do think I made the right decision in going with two different fabrics in this case. I couldn't be happier with how it turned out, and can't wait to actually install it in its fully intended configuration when we move this summer.